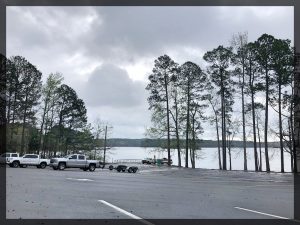 Lake Martin, Alabama, is a big lake! Our lake boasts over 880 miles of shoreline, spread over 41,000 acres and three counties. So, it really pays to know where the boat ramps are. Most of the boat ramps on Lake Martin are public, meaning, they are free. There are a couple here and there at marinas that might charge you for launching, but they are rare.
I sell real estate at Lake Martin and I get questions all the time about boat ramp locations.
In order to help, I added them to my free app called "Lake Martin Voice."
If you want a map of all boat ramps on Lake Martin, please go to your app store and search for "Lake Martin Voice." Download it and then go to the "Fun" link, then "Boats."
If you share your location with the app, it will show you where you are in relation to the ramp.
I am adding boat ramps all of the time! For instance, I recently added Young's Landing and Smith Landing. These are two boat ramps that are on the east side of Lake Martin, technically in the Dadeville area. I went by both of the ramps to take pictures to show users how they look, and parking availability.
My Lake Martin Voice app also has the area restaurants (with menus), all Lake Martin area events, shops, water level, and (of course) waterfront real estate for sale.
Please give me a review on the app store and let me know how I can improve it.
Thanks, and I hope to see you around the lake!