Yesterday afternoon I showed some waterfront homes and lots for sale in the Lake Martin neighborhoods of River Oaks and Stillwaters.  I was to meet the couple at the old Lake Hill Restaurant on highway 280 in Alex City.  Even though the restaurant no longer functions, it's a great meeting spot because it's right on 280, conspicuous, and close to the landmark of the River Bridge.  The parking lot is always empty except for boats that River North Marina stores there.
While I was waiting I walked up to the top of the hill, near the front stoop of the building.  It has been a while since I had been up there.  It's a pretty view and was a nice day, so I took some pictures.
Here's a picture looking south, essentially downstream of the old Tallapoosa River way.  My photo does not do justice of this old Lake Martin view:
Here's a shot of the Highway 280 / River Bridge looking east:
This is the North Lake Condominiums:
If you want a list of Lake Martin foreclosed waterfront property – including homes and lots – for sale, please use the form that is linked below.
Click here for Lake Martin Waterfront Foreclosures
Thanks to reader K.L. that requested a list like this today.  It caused me to go into the Lake Martin MLS and update my list of foreclosed (REO) property.  It might not be a perfect list, but it's the best one I've got.  So if you would like to see it, please fill out the form above and I will email you a link to a report I have created on the Lake Martin MLS.
FAQ About Lake Martin Waterfront Foreclosures List
Q1. Why can't you just post a list here of what lots or homes are foreclosed? Why are you making me fill out a request form?
A1. OK but that's really 2 questions.  A few reasons:
a. These homes and lots are from the Lake Martin MLS and are not (necessarily) my listings.
b. This list constantly changes and it would be a hassle to update and edit an HTML page.  It would be wrong almost as soon as I hit "Publish."
c. The Lake Martin MLS allows me to create a "Listing Cart" to house them all, and I can add and subtract as I see changes within the MLS.
Q2. What will you do with my email address after you send?
A2. I will keep it and send you a monthly (or so) email about Lake Martin, unless you tell me you don't want that.  I do not spam nor do I give, sell, buy, or receive email accounts from anyone or any other company.  My poodle will steadfastly guard your address; any trespassers will receive the full wrath of the horrible breath inexplicably produced by his 6.5 pound body.
Q3. Are Lake Martin foreclosures so special? Do I really need you? Why can't I go to the huge sites that show the entire country's foreclosures along with ads for lifestyle meds and "secret" celebrity diet plans?
A3. Yes, we're special in that Lake Martin is made up of 3 rural counties in east central Alabama.  There is virtually zero online newspaper coverage of legal notices or foreclosures. The huge aggregator websites pick up information that is old, inaccurate, and many times, not waterfront.  More Lake Martin specific foreclosure explanations here.

Q4. I've seen your list and it's wrong.  I know for a fact my [neighbor, friend, relative, insert any noun] had their waterfront home foreclosed on Lake Martin, and it's not on your list.  Why?
A4. This list only shows you what is actively for sale right now. If a waterfront home was foreclosed last year, and sold three months ago, it won't be on the list anymore.  Similarly, if the foreclosure has gone through, and the lender has not placed it with a real estate agent yet, it won't be on the list (yet).  Let me know if you see any errors, I will be happy to correct.
Q5. Do you sell Lake Martin foreclosures?
A5. Absolutely. If you would like me to send you only my foreclosed waterfront listings, let me know.  If you are a lender or some other institution that needs help selling, please contact me and I would be delighted to help and tell you about the specific program I have set up to help lenders manage their foreclosed properties.
Q6.  Where do you get your information?
A6. The Lake Martin MLS, mostly.  You can search it for free from my blog. All Multiple Listings Services are run by humans and therefore contain errors.  The listing agents for each property are the only ones authorized to input info about that property.
What other real estate market can claim they clinched by August 31?
Waterfront real estate sales* on Lake Martin in August 2009 absolutely destroys its prior year rival – selling 31 homes and posts the best month since 33 homes were sold May of 2006.  In the past 12 months, the current month's number of lake homes sold has beaten the prior year 11 out of 12 times.
Apparently consumer confidence is coming back to Lake Martin homes. The 31 waterfront lake homes sold in August 2009 kills August 2008's number of 20 and represents the best number of sales since the 33 sold in May of 2006.
Lake Martin Sales For 2009 In Total
If we apply the Lake Martin MLS total of 31 to the previous year to date total, we see that it brings a total of 138 homes. This is better than all 12 months of 2008 when 137 were sold, and it puts us on pace to beat 2007's 12 month total of 156.
Lots Of Supply Keeps Pressure On Prices
The Lake Martin MLS shows that active listings did drop this month, but we are still near historic highs. This transitory market condition – rising number of sales but flat pricing – keeps the pressure on sellers to not raise their prices. Buyers have started to clue in to the opportunity on Lake Martin.
Predictions For Lake Martin Real Estate This Fall
I think prices will continue to be tight. I think the number of sales will drop off of this high for September, but they will be enough to beat last year, and to spell defeat for 2007.
Lake Martin Real Estate Market Talking Points
Market wide, number of sales through 8-31-09 have already surpassed 2008's 12 month total
By 9-30-09 we will likely have more sales then 2007's 12 month total
August 2009's 31 sales was the best month of sales since May of 2006 sold 33
High inventory continues to pressure sellers to keep prices low
Maybe I should have started this post with my talking points.
Here's to the Clinch!!


(*)Disclaimers: All of the above info was taken from the Lake Martin Area Association of Realtors Multiple Listing Service. Accuracy is not guaranteed but deemed reliable. The above does not include sales by FSBOs or developers that sell privately and not through the MLS. But, I do think that the above represents a very large majority of all sales on Lake Martin.
Crowne Pointe is a 90 unit waterfront condominium complex on Lake Martin.  It is off of Centerport Road, along Highway 50, on the south eastern side of the lake.  Its sales history offers a interesting look into the waterfront real estate market on Lake Martin.
Earlier this year, the lending bank took over ownership of Crowne Pointe from the developer.  When they did, they still had about (my wild guess) 3.5 of the 5 buildings' worth of units to sell and close.  In order to sell the units, they slashed the asking prices from $599,000 to $319,000.
The result:  they are selling quickly.
As a matter of fact, the Lake Martin market as a whole is doing relatively well.  As I have documented, July and June were great months.
A natural question is, how much are Lake Martin sales being influenced by Crowne Pointe sales?
To answer the question, I took a look at the percentage of closed sales in the Lake Martin MLS that were condos or town homes this year, and compared that to prior years.  Here is what I found:
So far this year, from Jan. 1 2009 – July 31, 2009 – 36% of sales have been condos or town homes. Compare this to 12% in 2006, 27% in 2007, and 17% in 2008. If you average all three years, condos and town homes account for 18% of waterfront sales on Lake Martin.
Conclusion: Yes.  At double the normal condo / town home rate, Crowne Pointe is having a huge, statistically significant impact on 2009 sales on Lake Martin.
Another question: Is Crowne Pointe solely responsible for the upswing in sales this summer at Lake Martin?  I think not. Look at it this way:
If you look at all waterfront sales in the Lake Martin MLS from 1-1-2006 to 7-31-2009 – you get 634 sales.  132, or 21% of them are condos or town homes.  That means that this year we have 15% more than the three and a half year average.  If you removed that 15% from 105 total sales in 2009 through July 31, you are still at 90 sales, which is way more than the 72 that were sold through July 2008.
Remove The Crowne Pointe Effect, and 2009 is still a winner.  Leave it in, and 2009 is a strong winner.
(*)Disclaimers: All of the above info was taken from the Lake Martin Area Association of Realtors Multiple Listing Service. Accuracy is not guaranteed but deemed reliable. The above does not include sales by FSBOs or developers that sell privately and not through the MLS. But, I do think that the above represents a very large majority of all sales on Lake Martin.
That's right.  Lake Martin and the rest of the real estate world is supposed to be in the throes of the worst market since 1979. Or is it the worst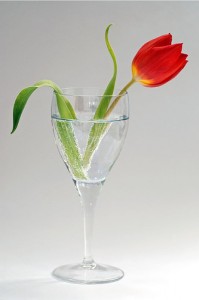 recession since the Great Depression?  Or the worst potatoes since the Irish famine?  I get confused – I'll have to check with the financial brainiacs like Matt Lauer, the MSNBC staff, or Miss Cleo.
Anyway, despite all of the doom and gloom some people are peddling, the Lord has blessed Lake Martin and me with a hot little run of sales over the past 6 weeks.  Of my 11 listings of waterfront homes or lots I had for sale at the beginning of the summer , 6 are sold or under contract.
If the above sentence doesn't jinx me, nothing will.
My point is, praise God, He has blessed me to help some folks sell their homes.  I need more to sell.
So in the midst of a real estate market on Lake Martin that has more homes for sale than ever, at a time when most real estate "coaches" tell you to forget about sellers and bark for buyers, I (thankfully) find myself in the position of looking for sellers.
What kind of Lake Martin home owners?
What measure of success I've been blessed with has been of a certain type:  realistic, aggressive sellers.
Yes – I have also turned away business in record amounts, too.  Not that I'm too cool for it, but they were cases where I wasn't the guy for the job. If you contact me and I don't think I am a good fit for you, you will hear it from me first.
You don't need to be desperate, just realistic.
That's what I'm telling sellers at any price point.
If you know of any, please let me know!  Call me at the number at the top of the screen or contact me here!
Lake Martin waterfront real estate sales had another great month in June 2009.  Defying most national trends, we have seen a modest rally this summer at Lake Martin.

According to the Lake Martin MLS (comprised of all Lake Martin realty offices, brokers, and agents), 24 waterfront homes and condos sold and closed in the month of June 2009.  This is the best month of sales since March of 2007, when we sold 25.
We also DECIMATED June 2008 – when only 7 sold.  I guess my headline could have read:
LAKE MARTIN SALES UP 342%
While it's accurate, it is not very intellectually honest to focus on one month, I think.
The recent sales trend is even more impressive (statistically) to me to look at the above graph, which shows total sales for the year to date.  Through June 30, we have sold 77 homes on Lake Martin in 2009, as opposed to only 57 in January – June 2008.  That's a 35% increase!  To me, that is significant.
We Lake Martin realtors are on track to sell more homes in 2009 that we did in 2008.  Will we beat 2007?  I think we have a decent chance.  Will we beat 2006's total of 235?  Doubtful. But to put the current month's sales of 24 in perspective, the most waterfront homes that have ever sold (as far as I can tell) was 37 – and that came in the seller's market peak year of 2005, in April.
((Sidebar: Study the above MLS sales history for Lake Martin.  How many people do you think realized in 2004 that they were experiencing the second best waterfront sales market, and that 2005 would be the peak? Not me.  By the time we figured out how "hot" the Lake Martin market was, it was 2006, and already headed down.  How long will it take for us to properly interpret 2008?))
So what's selling?
A natural question. I think the above chart shows us that in 2009 the Lake Martin sales are slightly more heavily weighted at lower prices, with the bulk at $200k – $399k.
The Crowne Pointe Effect
The Crowne Pointe condos have been selling well this summer. In fact I have been and am helping several buyers here (disclosure, I'm not the listing agent, ERA Lake Martin Realty is).
Have these condo sales unfairly inflated 2009's numbers?
Not really. Through June 30, 2009, only about 29% of the waterfront sales on Lake Martin were condos as compared to 21% last year. However I do think that July 2009's numbers will be affected by Crowne Pointe sales. Give them credit, Crowne Pointe is a great example of a seller that has adjusted their price and the market has reacted. Sure, current sales prices are half of what was offered at the peak, and people that paid over $500,000 for one might be wistful. But buyers of 2 bedroom units for $199,000 and 3 bedrooms for $319,000 are snapping them up.
My advice is to make your move now on Crowne Pointe, call me if you are interested.
Looking Forward
I predict that Lake Martin real estate sales will be strong again in July 2009, judging by what has already closed at this writing, and knowing what will close in this month.  Every month we have of strong sales increases my confidence that we might be at the bottom, and looking up.
For Every Post I Have Written On Sales Statistics, See:
Lake Martin Market Statistics Category
(*)Disclaimers: All of the above info was taken from the Lake Martin Area Association of Realtors Multiple Listing Service. Accuracy is not guaranteed but deemed reliable. The above does not include sales by FSBOs or developers that sell privately and not through the MLS. But, I do think that the above represents a very large majority of all sales on Lake Martin.
The Lake Martin real estate market shook off a 24 month slump by posting 22 waterfront home sales in May 2009 through the MLS.
This is the highest recorded number of lake home sales since May of 2007 when 23 were sold.
This should be welcome news to sellers of lake front property, who saw sales sputter on Lake Martin in April. This rally brings 2009 total sales to 53, slightly ahead of 2008's May to date total of 50.
Could this be a return to normalcy for the Lake, and for luxury second home markets as a whole?
It certainly is encouraging to see the current month trounce the same month last year. Year to year improvements on units sold are seen by many analysts as a critical sign of real estate recovery, and it is a statistic that I am hyper focused on for Lake Martin.
The Bad News (Or Good News To Buyers)
One thing that sellers did not like to see was the total number of waterfront homes for sale in the Lake Martin MLS ROSE AGAIN this month to a total of 555. I can't find another month on record that had this many for sale. This dubious honor will no doubt keep the balance of supply and demand in the favor of buyers, for at least several months.
A Look Ahead
I am not ready to call the bottom yet.  I would like to see at least three or four months in a row of slayings like this. One interesting figure is that, as of this writing, there are 34 water front homes pending in the Lake Martin MLS.
How many of these will close in June? Some are short sales and are taking a long time during the due diligence phase.  Some are not short sales or foreclosures and will close in July anyway.
Right now, praise God, I have been busier than ever.  I have 5 homes under contract and probably 1 will close in June.  My point is, in June 2008, only 7 sold on the entire Lake.
Therefore we have a good chance that if even half of current pending sales close in June 2009, Lake Martin sales will trounce June 2008.
Hey buyers – are you going to wait around and let all the good ones get picked over? Why not give me a call and let me point you to the best deals at 350k, 450k, 550k, and beyond?
To the reader – what do you think about this rally? Is this bull market cyclical or secular?  Are you ready to call the bottom? Why or why not?  Please leave a comment or reply below.
For Every Post I Have Written On Sales Statistics, See:
Lake Martin Market Statistics Category
(*)Disclaimers: All of the above info was taken from the Lake Martin Area Association of Realtors Multiple Listing Service. Accuracy is not guaranteed but deemed reliable. The above does not include sales by FSBOs or developers that sell privately and not through the MLS. But, I do think that the above represents a very large majority of all sales on Lake Martin.
Former Auburn football coach Tommy Tuberville is selling his waterfront Lake Martin home for $2.375 million.
Whether he resigned or was asked to resign, it really doesn't matter.
In a sign of the times, I learned about this sale not from the newspaper, not from the radio, not even from the grapevine.  I read it on a blog post from a blog that covers SEC sports. I am not the listing agent.  My friend Toni Adcock is.  She graciously allowed me to write about her listing. (but I expect a repay, Toni! Ha!)
The home is located in the Marina Marin development on Lake Martin.  Its address is 656 Marin Parkway.  It is located off of highway 50, near Martin Dam and Chimney Rock.  Incidentally, Marina Marin was originally developed by deposed HealthSouth exec Richard Scrushy.  Not that it is at all related to Tuberville's home.  I just throw that out there FYI.
The details:
According to the listing agent, it is priced at $2,375,000, the home as 4 bedrooms, 4 bathrooms, and 2 half baths.  It is 5,859 square feet and site on 2.89 acres in Marina Marin.  It is a point lot, with a whopping 730 +/- feet of waterfront.  As you can imagine, it has about every upgrade known to man, both inside and outside.
Toni is having an open house for Realtors next week, and I plan to be in attendance.  I will post pictures and video of that if it is OK with her.
Come to think of it, Coach Tubs is supposed to be a pretty good cook.  I wonder if he will be frying up some catfish for the attendees?
As a member of the Lake Martin MLS, of course I can help any buyer that is interested in this (or any other) Lake Martin home. So if you are interested, please let me help you.  Just call or email me at the info at the top of this page, or fill out this contact form.
UPDATE: Click here for the video home tour of The Coach's home on Lake Martin.

Since I have a waterfront lot listed for sale in Lake Martin's The Ridge, I get a lot of questions about the various amenities of the Ridge. One of the huge benefits to owning a waterfront home or town home in the Ridge is access to all of the "stuff."
If you would like to see waterfront homes and lots for sale right now in The Ridge area, CLICK HERE to go to my Ridge Neighborhood page. I have a report that shows every waterfront home and lot for sale – by all agents, all brokerages, on Lake Martin. It pulls from the Lake Martin MLS so it will be current no matter when you visit the page.
Though I have been in the neighborhood countless times, I had never been by road to The Ridge's Beach Park before yesterday.  It was really nice, it has a big covered pavilion, changing / rest rooms, and, of course, a big beach.  The water view is of Lake Martin icons Chimney and Acapulco Rock Islands.
While I was there, I also hiked a bit on some Ridge Trails (download a map). The developer, Russell Lands, has done a really nice job about incorporating off the water features here.  There are tons of mulch lined trails through the woods, that explore common areas and various other parks in the Ridge.
One example is Red Oak Trail and Hickory Hill Trail, I took these down to Hidden Park.  Hidden Park has its own gazebo, boardwalk, and fishing pier.  It was really nice and peaceful.  Now that the leaves are down, you can sit up on the gazebo and get a nice view of woods and water of Lake Martin.
If trail hiking is not your thing, you can stick to the sidewalks.  There are many of those around The Ridge, too.  Check out my video of the morning:
For an updated 2011 Ridge Video Tour, see below:
If you are interested, see my listing info for Lot 72 The Ridge.
Related Posts:
The Ridge Amenities Video Tour
Lake Martin Voice Neighborhood Spotlight: The Ridge
One of my listings for sale is 302 Villas On The Harbor, a 1 bed 1 bath condo in Lake Martin's Stillwaters Community.  The Villas On The Harbor sits right next door to Harbor Pointe Marina, and Harbor Pointe Condos.
I got a challenging email the other day from Ron Botterbusch, Broker of RB Commercial Properties in Montgomery.  He said:
"I read your Lake Martin Voice from time to time and enjoy your insights and
"take" on things.  I sometimes browse your listings and today I viewed the
above and was curious about your statement "at a price that makes sense".
$304.95 per square foot for a 1/1 condo??? Wow, even with a boat slip, that
price seems sky high. If you sell it for anywhere near that amount there
is reason to be optimistic…good luck!"
<<Here is the video tour>>

Here was my response:
Hey Ron- thanks for the email and the kind words.  You may have read elsewhere on my blog that I almost never pay attention to per square foot pricing on the Lake Martin.  Too much of the value of a property is in the lot.  Big exception – condos.
Even then, I am careful to compare condo to condo, because a lot of them have different amenities.  As to the condo pricing in this case – you're right, at PSF level, it looks a bit high.  When pricing things, I advise sellers to place their price based on SOLD properties, not what is for sale, or what they are hoping to get.
Another 1/1 unit in there recently sold for about 170k.  This particular unit is being sold with a deep water boat slip.  (I say deep water because it had plenty of water left at the height (or valley??) of the drought.)  Anyway Harbor Pointe is selling boat slips (some of which do NOT have year round water) for around $40k. So that's why I think that price makes sense.  Plus at Villas on the Harbor, you can rent out the unit and make a little money to dampen the total ownership expense.
Again, taken at a PSF perspective, I agree, it may seem high.  But where else on Lake Martin are you going to get a waterfront property for the low 200s?
Hey – do you mind if I use this email as an "ask the broker" post like this one I did a couple of weeks ago?  I can use your name or you can remain anonymous.  I think your question is a great one and could spark a lot of discussion.
What do you say?
Ron: "Feel free to use my name and thanks for the reply.  I'll be famous!"
Thank you, Ron, for the great question.  I must admit, it made me triple check my numbers!
What do you think, reader? Am I crazy? Despite everything, I think there is value here.  Reply and comment below to let add your voice to the topic.