Lake Martin is a prime retirement destination.  Described as one of the most beautiful recreational lakes in the South by many publications (such as Southern Living and Where to Retire: America's Best and Most Affordable Places) it is worth considering for your retirement!
The Lake has it all – golf, boating, waterskiing and fishing together with natural sand beaches, restaurants, popular islands and camping areas.
The low cost of living and casual lifestyle appeal to many – watch the following videos and see what one couple has to tell about retirement living at Lake Martin.
My friend Becky Haynie recently held an Open House at 133 Whisper Wind, Windermere West on Lake Martin in Alexander City.  Becky is the Listing Agent with Lake Martin Realty and can be reached at 334-312-0928 or emailed at [email protected]  Watch the home tour video above which she graciously allowed me to record.
The home at 133 Whisper Wind is a 5/4 floor plan with a 3 car garage which sits on a great lot. Inside, you will find spacious family rooms on two levels – the main level and the terrace level.  Both family rooms have fireplaces, too.  Two of the five bedrooms are on the main level.  Enjoy beautiful open lake views from the home or from the pier, lakeside fire pit or outdoor swing.
Listing price for this home is $825,000.
Click here  for the Google map link.
More Information About Windermere
Windermere (click here for my neighborhood link to Windermere) is close to marinas and boat ramps, Russell Crossroads and Russell Forest trails.
Would you like to see a summarized list of every waterfront home and lot for sale in Windermere? Click here!
Watch the video below and enjoy the bike ride from Windermere to Russell Crossroads.

As Becky pointed out in the video, just like any waterfront home, lot, or condo on Lake Martin, I can help you with it. I would love to be your real estate agent! CLICK HERE to contact me, or you can email me (info@ lakemartinvoice.com), or you can call me at the number at the top of this page.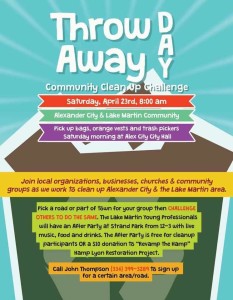 Ready to do some Spring Cleaning in the Lake Martin area? Join area civic clubs, companies, youth groups and other residents on Saturday, April 23 for a county wide cleanup.  Read about the first ever county wide clean up from the Alex City Outlook.
Interested in a little competition?  Challenge other groups to pick a road or part of town. Call John Thompson (334) 399-3289 to sign up for a certain area or road.  Celebrate at The After Party at Strand Park from 12-3 – free for clean up participants.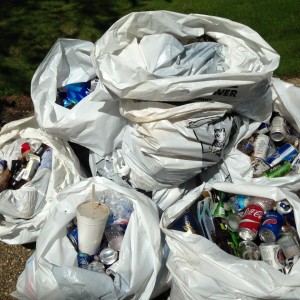 Pick up bags, orange vests and trash pickers Saturday morning at Alexander City City Hall.
Help us make the Lake Martin area beautiful and clean this Spring!
Would you like to know the easiest way to keep up with events around Lake Martin? Download our free Lake Martin Voice App and stay current!

Is Lake Martin's full pool 490 or 491?  I get some of the best ideas for blog posts from my readers and buyers around Lake Martin.  Recently someone emailed me with a question regarding the new rule curve for Lake Martin and I thought I'd answer it here.
Q:  I recently read your article on the Lake Martin Voice site about the winter lake level going to 483 feet instead of 480 feet as in previous years. Lower down the page in your web site article, you have posted a link to the Alabama Power announcement made in April of 2015 for this new low lake level policy. In the Alabama Power news release article, it states the new low lake level is going to be 484 feet during the winter draw down time. It states also that the technical high lake level is 491 feet in that same Alabama Power April 2015 news release/announcement.
Please let me know what your final understanding is on the new low lake level height. You may want to clarify this subject on your site.
A:  The one foot difference is the difference between the unit of measure you use. It's a difference of "sea level" and "martin datum."  The new level in winter is going to be seven feet below full pool. That's for sure. Whether you call full pool 490 or 491 will depend on whether you call winter pool 483 or 484. Either way it's a seven foot drop. Most of the current technical Alabama Power papers refer to full pool as 491. However they also refer to full pool as 490 on their app – Alabama Power Shorelines. Full pool at 490 is what most everyone around here uses, so that's the unit of measure I use when I talk about full pool. Both are correct. And both yield a seven foot drop in the future.
Great question!
Interested in the current Lake Martin water level? Or Lake Martin area weather?  Also want to keep up with events from around the lake, places to eat, homes and lots for sale, where to shop, marinas around the lake, places to have fun, and more?  Check out the Lake Martin Voice app!
The Lake Martin Voice App is available at the Apple App store here: Apple Store Link

The Lake Martin Voice App is also available for Google / Android on the Google Play Store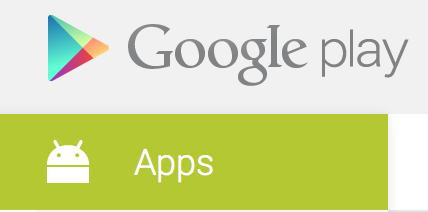 As promised here is the next video from Drew Morgan of East Alabama Fly Fishing – an awesome fly fishing guide in the Lake Martin area.
In this video I shot last November, Drew talks about the different fishing seasons on the Tallapoosa River. If you are new to the area, the Tallapoosa River is dammed by Martin Dam, which creates Lake Martin. We locals refer to the area just upstream from Lake Martin as "the River," but it is more accurately called the Tallapoosa River  – from Irwin Shoals all the way up to the dam on Lake Wedowee.
The mid-spring season is soon to start.  I am already receiving reliable reports that the striped bass are in the rivers and creeks now, so I am looking to target them with my fly rod. With higher water needed to fish from now until July we should be finding our "own kind of paradise" soon.
And don't forget as Drew reminds us the mini season in the fall from mid October – mid November is still a great time to take your canoe, kayak, or his boat out.
While we all love to be out on the water catching fish, part of the lure (pun intended) of fly fishing is wading through in search of different species. When the water is lower on the river – July, August and September, the time is right for wading.
As you watch the video listen out for Drew's version of the "Tallapoosa Slam".  His long list of the different species biting year round is sure to get you "Wishin' I was knee deep in the water somewhere got the blue sky, breeze and it don't seem fair the only worry in the world…" How soon can I get my gear together and call Drew?
If you are interested in fishing, directly contact Drew Morgan of East Alabama Fly Fishing, please go to his website here or his Facebook page!
If you would like to see what waterfront homes for sale on Lake Martin are closest to the Tallapoosa River area, see THIS PAGE that takes you to the River Oaks Neighborhood Page on my blog. If I can help you with any homes or lots there, please call me at the number at the top of the screen!

I am really honored to be a regular columnist for Lake Magazine.  They asked me to write about the future of Lake Martin and the new Federal Energy Regulatory Commission (FERC) license.  To read the article on their site Click Here, or feel free to read:

The wait is over.  We knew it was coming. That was made clear back in April of 2015, but until we got the real copy of the FERC license in our (digital) hands, we did not dare strut too much. Now we know the reality – for the next 30 years, as long as the Lord God sends enough rain, Lake Martin will only drop 7 feet in the winter as opposed to 10. Plus, we will have a chance to keep the tub full until Oct. 15 instead of pulling the plug after Labor Day.
We at Lake Martin can now settle back and confidently plan how the next 30 years will be. 30 years! That's practically a generation. I think the best way to consider this new license is to think about its long-term effects – effects that will come to bloom and blossom over a generation. As I have written previously, the new rule curve will only serve to improve Lake Martin and therefore our entire community and economy. This help, I think, seems pretty obvious to anyone that scans the new license.   For an article from the Alabama Power Company Shorelines blog about the new license click here.
As I review the new FERC license, the first thing to grab my attention was a mention of those previous. The original one for Martin Dam started in 1923 and lasted 50 years. The next period was a 40-year license that started in 1973. So we are starting only our third license. Martin Dam 3.0. When you put it like that, it makes the lake seem pretty young, but in reality, radical change has come here since the start of our last license in 1973.
Looking at the big picture, I would say that the biggest change agent since 1973 was the development of private property. Prior to 1973, there weren't many places on Lake Martin where you could own your own lot and home. Think about it – Russell Lands, the lake's largest private landowner and developer, had only recently started Willow Point, its first venture. Alabama Power, the other big landowner, had sold very few, if any, lots. In the 1970s, if you had a cabin on Lake Martin, most likely it was the short-term rental of an Old Testament Russell Cabin or you owned your home but leased the lot from Alabama Power.
When you're a renter, or at least a quasi-renter, there is little or no economic incentive to improve it.
As ownership spread in the 1980s and 1990s, so did the by products of ownership – stores, phone lines, garbage service and Internet. In the 2000s, it just kept going to include issues like environmental advocacy. Do you care as much about the water quality of a place that you rent casually? Or do you really start paying attention when you are an owner?
What new factor will play a big role in the next 30 years? It is hard for me to say. If I were forced to guess I would say it will be the rise of the Lake Martin investor. An investor can be someone that rents the property 100 percent of the time, or maybe a minority of the time. Yes, there are some owners that rent their properties out right now, but not that many when you compare us to the beach, etc. Why?
I think it is because of the relative novelty of the Lake Martin home ownership support industry. I don't think this is an actual term, so I will try to define what I am saying.
As uptown as Lake Martin has become in the last 15 years, we are still in our infancy of companies that help one own a home, condo or lot here. Remember that about 80 percent of waterfront homeowners are not living here full time. In other second home markets, like the beach or the mountains, there are plenty of companies that will do more than just come by and cut your grass. There are entire businesses dedicated to concierge services, such as checking on your home's condition every couple of weeks, or helping you light your hot water heater's pilot light, or filling your kitchen full of groceries so you don't have to shop before you come. Sure, these services might cost a bit, but for many people it will ease some of the worries of owning a second home that's three hours from their primary residence.
When something is easier to own, it creates more demand. More demand helps prices. Higher purchase prices mean more people will also want to rent from you. It's easier to rent your home when you have a concierge company that can help you winterize it when you need to, or change a bulb, or replace a sofa.
Will concierge companies totally change Lake Martin and usher in a significant number of Lake Martin investors? Who knows what will happen. But I do think that as Lake Martin becomes more popular in the next 30 years, we certainly will see more of them. And, I think that Lake Martin's competitiveness versus other second home markets will be largely determined by support industries and the like. Just as the rise of the homeowner was a huge influence on the second license period, the rise of the investor could well be a big factor in the third.
And by the way, for those that might be worried about over development ruining Lake Martin, take heart. There are oodles of restrictions that the new license puts on Alabama Power. Even if the power company were not committed to responsible stewardship of Lake Martin (which it is), the new license is very specific about the use of about every inch of our waterfront.
Whether you are a renter, owner, investor, worker, boater or just a fan of Lake Martin, the next 30 years will be fun. Lord willing, I can't wait to see how it will unfold!
The missing piece of what puzzle you may ask?  The Coffee Corner located at 107 Main Street in historic downtown Alex City was the winner of the first ever MainStreet Alexander City Missing Piece Business Competition. The contest,  sponsored by the downtown merchants organization was awarded to The Coffee Corner in summer 2015.  To read more about this new restaurant and the Missing Piece competition check out these links.
I shot the video (above) in December, hence our reference to Christmas, but this is a good idea for a gift card any time of the year.
I like this spot and decided that the Cafe' Au Lait is my favorite.  They are fully open now and serving breakfast and lunch too.  Please go by and enjoy coffee, a sandwich or salad.
Located at the corner of Main Street and Alabama Street in historic downtown Alex City – for a map click here.
To keep up with their latest events, daily brew or new additions to the menu  (the Oreo Delight frappe' looks soooo good) check out their Facebook page or call them at 256-392-4999.
If you want to keep up with new restaurants in the area, or just find a new place to grab a bite to eat, check out our "Eats" tab on the Lake Martin Voice Realty App.
The Lake Martin Voice app is available in the Apple App Store and on Google Play for Androids.
Click here for more information about our app!
Happy Plug Day 2016 Lake Martin!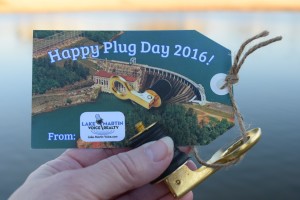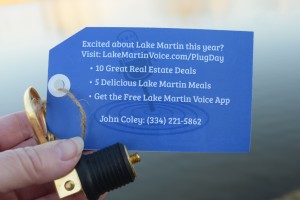 Plug Day on Lake Martin is when we celebrate the annual rising of the water towards full pool. In 2016, that day is March 1.
Question from John Q. Cynic: Is it a tad silly to celebrate when the water starts coming up? I mean, given all of the important issues in the world today, should we really take time out to cheer the annual, repetitive raising of one lake in central Alabama?
To the inquisitor, I respond, "Lighten up, Francis."
Sure, the water comes up every year, and, with one extreme drought exception, stays up until well into the fall. And sure, we fans of Lake Martin have no real control over it. But it's still fun to celebrate.
And to all the Eeyores out there that can't have a little fun, that can't be happy at witnessing one of the first signs of the spring, I say, I am sad for you on the inside. Have you tasted not the joy of warm water and warm weather? Is your heart so encrusted with malaise,  your eyes so jaded that you see not the spark of renewal that is Spring?
For the vast majority rest of us who give three cheers on Plug Day, we say a collective "Yee-Haw!" We are happy that Lake Martin is on the way up to full pool.
Looking around nationally, some real estate blogs and the agents who who write them are so serious they sound like a Warren Buffet annual report. Other agents are so in-your-face aggressive that I'd be scared to ride in the same car with them. Still other realtors come across as so dippy, fluffy, and bland that I'd wonder if they have any thoughts beyond how awesome their latest glamor shot looks.
Since I sell real estate in a second home market here at Lake Martin, I try to be informative, but I also realize that Lake Martin is mostly about fun. Pretty much all about spending time with your family and friends. S'mores. Cannonballs. Preacher's Seats. Escaping the occasional horse fly. Barbecuing ribs. The smearing of sunblock. Sunset selfies. Ribbon sandwiches. Falling asleep on the boat.  Smacking each other with those foam noodles. Falling asleep in the hammock and burning the hamburgers.
My role as a real estate agent here is to help people find their happy place, or help people sell it when the time is (regretfully) right. That's it. It's that simple.
Happy Plug Day, Lake Martin!
Drew Morgan of East Alabama Fly Fishing is a fly fishing guide in the Lake Martin area and my new go-to authority when I want to fish around here with my fly rod.
I recently stumbled across Drew's Instagram account and couldn't believe my luck. For years I have been trying to improve my skill and effectiveness of fly fishing for the native species around the Lake Martin area. It just so happens that Drew does just that.
East Alabama Fly Fishing is mainly focused on guiding people along the many beautiful rivers and streams in the area. Drew frequents the Tallapooosa River, which flows into and creates Lake Martin. He also spends a lot of time in the Saugahatchee Creek watershed. 
Ever since I read in Lake Magazine about the discovery of new species of red eye bass, I've been itching to get better at targeting them with my fly rod. Obviously, I still love to fish for trout in The Smokies, but being able to have more options locally is a great thing.
My problem is, even though I grew up here, and dabble a tad at fly fishing, I never really learned the ins and outs on how to do it on the Tallapoosa. Casting a Rapala from a bass boat in fifty feet of clear water is not the same as dead drifting a hellgrammite pattern while wading knee deep in the flow.
I was really excited when Drew made some time for me last November. The result of that trip is I got a ton of (hopefully) helpful video footage where Drew really lays out the details. I'll be posting these over the next few weeks.
The day we went in November was not cooperative. After weeks of clear, warm weather, that day was soaking wet and the water was high and muddy. Not exactly the best for fly fishing or video.
Nevertheless, Drew delivered with great info and a wonderful guided float down the Tallapoosa. 
Please enjoy his intro video above, and be sure to stay tuned for future installments. I have two more videos that will cover the fly fishing gear he uses on the Tallapoosa River, and how the seasons affect the fishing here.
To directly contact Drew Morgan of East Alabama Fly Fishing, please go to his website here or his Facebook page!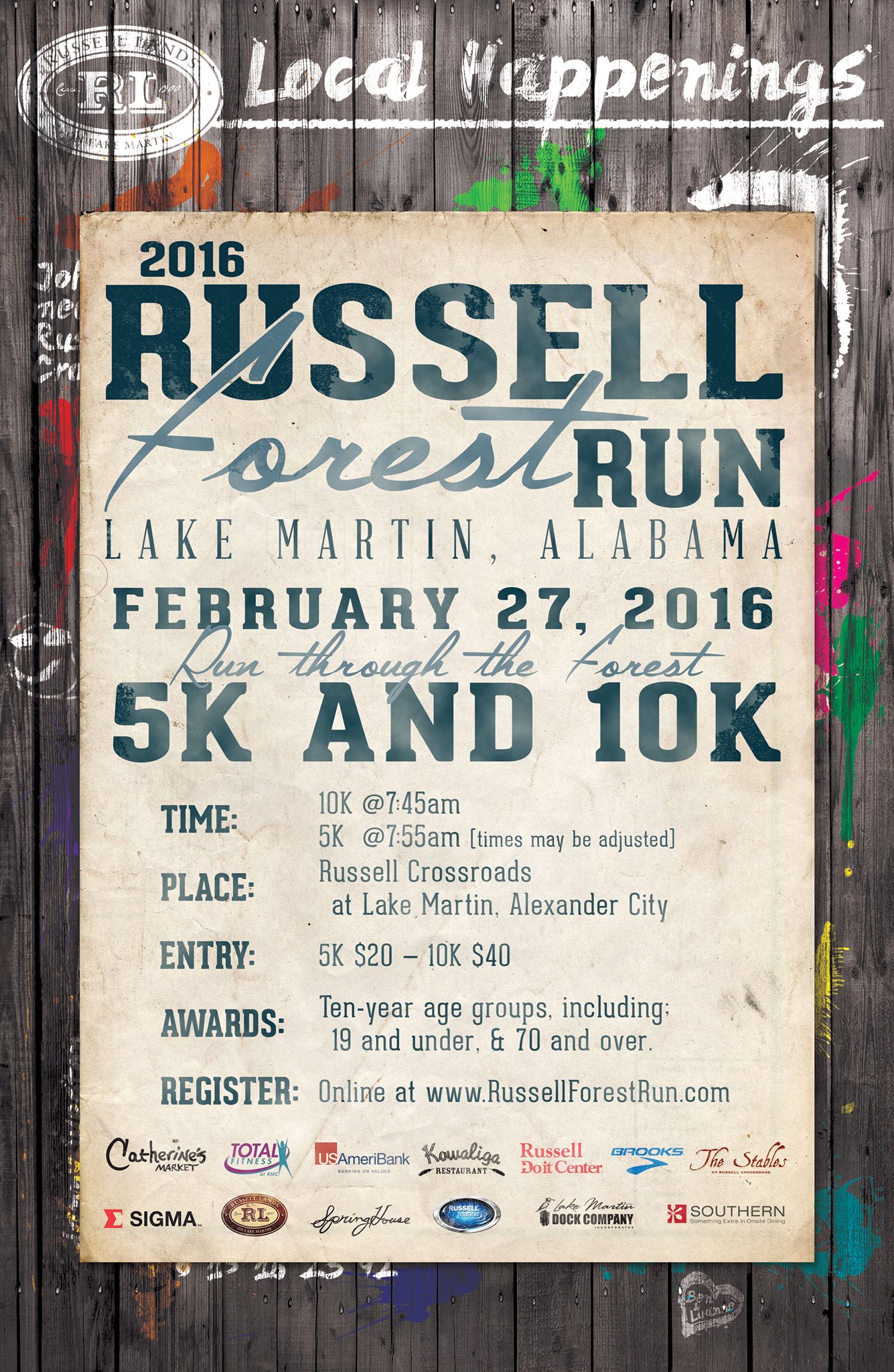 The 7th Annual Russell Forest Run is Saturday, February 27th, 2016. Register Here
The Russell Forest Run is held in Russell Forest, and is a great event for local charities. Runners will be treated to beautiful scenery around Lake Martin as they jog (or walk) along dirt roads, through the forest around the Kowaliga area of Lake Martin. Catherine's Market is right at the starting line in case you'd just like to watch the fun.
It is a really laid back event. The whole community comes out to watch the festivities. I am not sure if I will be able to run this year, I have some appointments that morning, but I am going to try, because it is such a cool event.
You could make a pretty strong argument that the post race meal is worth the price alone, and that everything else is free.
For those of you who are not familiar with the setup, here's the description from the official website:
"The Run is an out and back race that carries runners on a certified course(USATF AL10003JD) over sand, clay, and gravel roads that were designed for runners, bicycles and electric cars. The scenic route starts at Russell Crossroads, takes runners near Kob's Knob, up to Heaven, and back to the finish line at Russell Crossroads. The 10K will start promptly at 7:45 with a cannon shot from the Town Green at Russell Crossroads. The 5K route follows the first 2 miles and finish of the 10K route and is an out and back run. The 5K also starts with the cannon blast at 7:55.
Following the Russell Forest Run there will be a post-race party at The Stables complete with our Famous Grits Bar, ice cold beer, the awards ceremony, music, giveaways and more.
Event details and schedule
10K-Individual Age/Group open   $40
5K – Individual Age/Group open   $20
Online registration will continue until midnight February 25th. The Russell Forest Run 10K is an out and back "chip timed" run. There is plenty of parking on site and a shuttle is available for those who may need it. Please allow yourself plenty of time to get to the site. The 10K will begin PROMPTLY at 7:45 and the 5K approximately TEN minutes later!
Packet Pickup will be Friday February 26th from 4-6pm and Saturday from 6-7am at the Discovery Center at Russell Crossroads!
Click Here for more information and to register."
Would you like to know the easiest way to keep up with events around Lake Martin? Download our free Lake Martin Voice App and stay current!