Have you ever considered buying a Lake Martin home with friends or family? It is not a decision to take lightly.Whether you pool your resources with your best friend or brother it can make a second home affordable. Another aspect that some people like about co-ownership is that it takes some of the "absence guilt" out of owning a vacation home – meaning – if they're not there, they can take heart that the other family is able to use it.
A few years ago I helped two couples buy together in Lake Martin. Watch the video below and hear what they had to say about the experience. These families are also business partners so they reasoned if they can work together they surely can own a second home together! It was one of the most fun experiences I have ever had helping folks find their spot on Lake Martin. Years later, they are still loving the home.
I would love to help you (and your best friend) find your Lake Martin home. Call or text me, John Coley, at the number at the top of the screen or email by clicking here.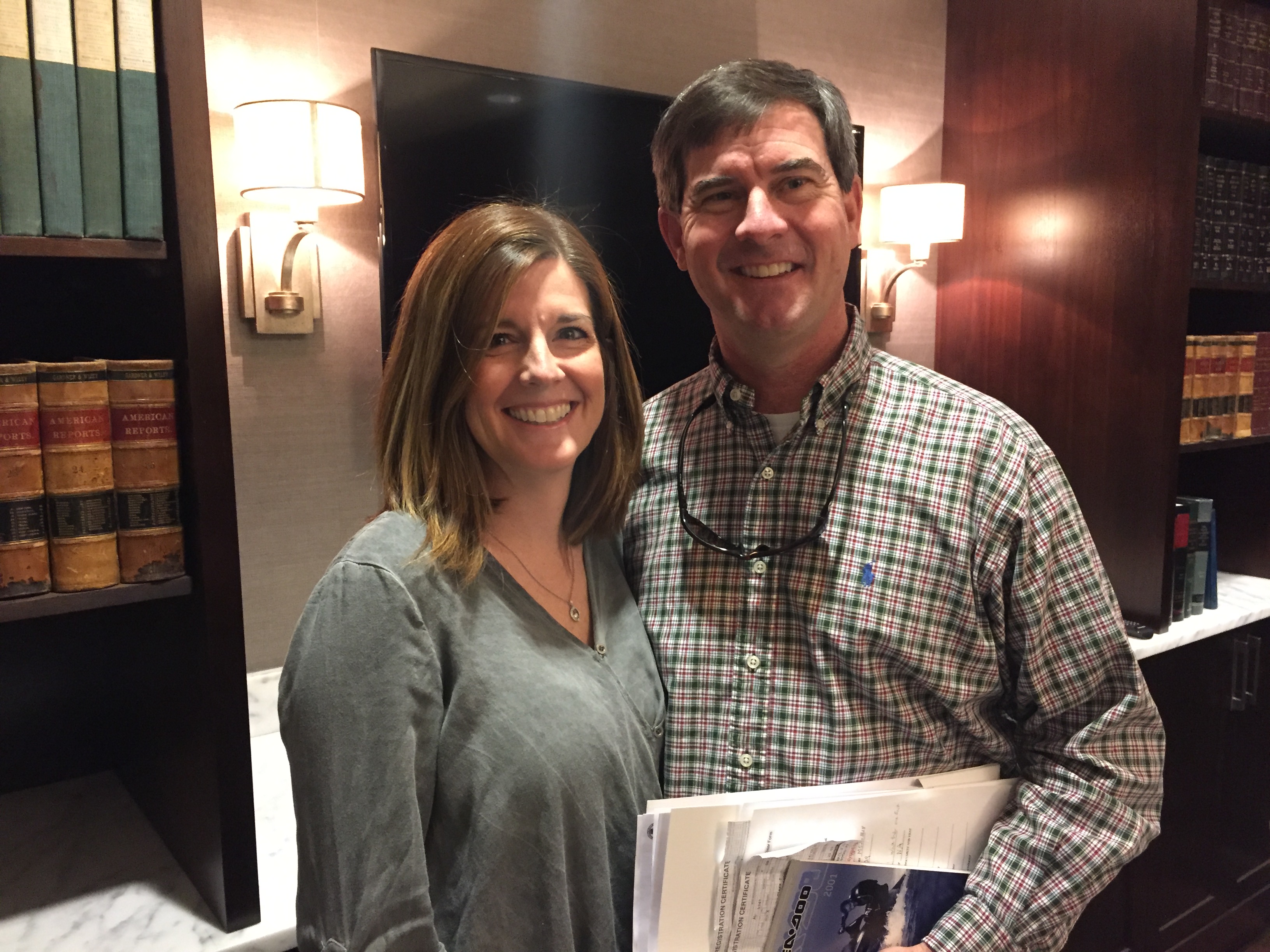 Not long ago I sold a waterfront home in the Real Island area of Lake Martin to Mike and Michelle. Like many couples, they had been dreaming about owning a home at Lake Martin for a long time.
This will be their first summer at Lake Martin in their new home. I couldn't wait to see how they were enjoying it so far.  So I checked with them earlier in May and here is their response:
"We are thoroughly enjoying our lake house! We hosted our school's track team this past Saturday for their end of the year party. We had about 50 people there for the afternoon, and it was a blast! This holiday weekend we will have some close friends staying with us.We are having fun making it our own, and creating special memories! Thanks for checking on us!"
I am happy to help you make your dream of owning a home at Lake Martin come true too! But here is a warning – be prepared to be the most popular mom and dad around the school when it comes time to host the team!
Can I help you find your dream Lake Martin home or lot? Contact me here or call me at the number at the top of the page.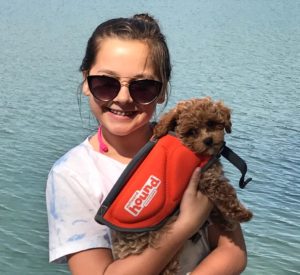 "I am so happy my family used John Coley to help them find a Lake Martin home in the Kowaliga area! We love it so much! They even bought me a little doggie life vest! You have my full endorsement, and I will recommend you to all my other dog friends! Although, I must admit, my other doggie friends are not as cute as I am. I hope this is not a problem."***
Larry O., Montgomery, AL
***I am sure Larry would say this if he could talk.
I would love to help your dog (and I guess you, too) find your Lake Martin home. Call or text me, John Coley at 334-221-5862  or by clicking here or email me – 

[email protected]

.
When ready to buy a Lake Martin home, Randy and Jennifer did their homework. Let the house hunting begin!  They researched, looked, and researched some more.  They took advantage of a key tool that I give to my buyers – a constantly updated list of every potential dream home – emailed right to their phones.
When their dream home hit the market, they knew they had to move fast.  In a seller's market, speed is critical for the buyer.  But you don't want to rush into anything!
By receiving custom curated search results, and by walking through a few homes, Randy and Jennifer were ready to move with informed confidence when their time came.  They got my email alert on Sunday, we saw the home on Monday and we were under contract by Tuesday.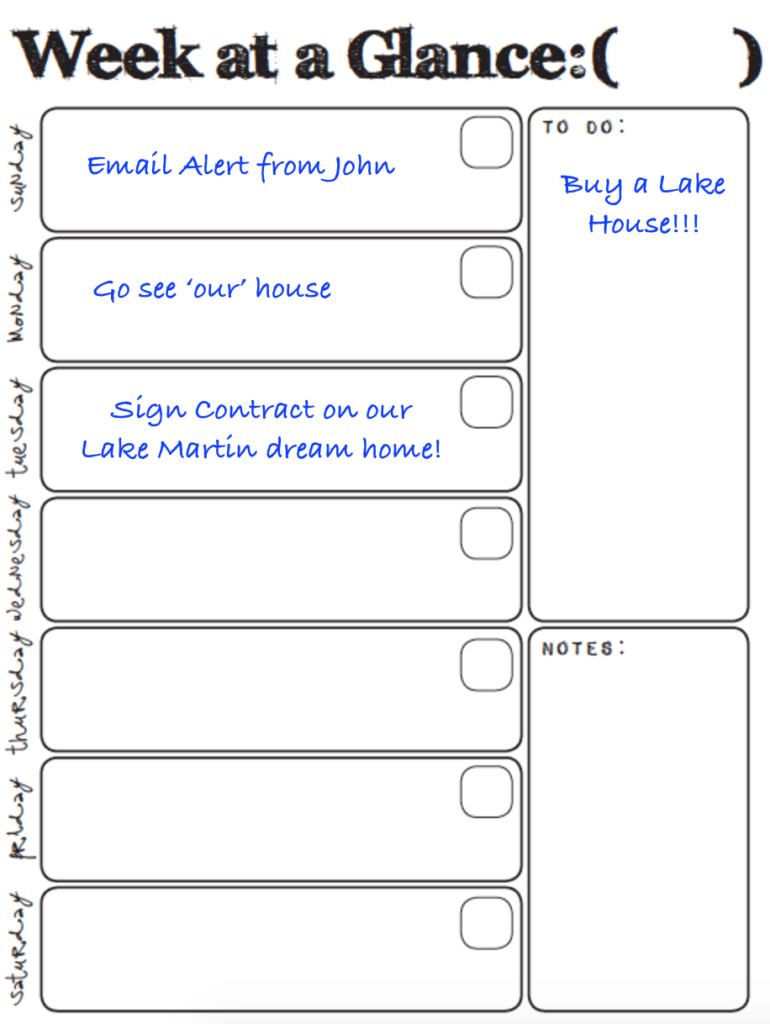 Cheers to Randy and Jennifer on securing their Lake Martin dream home!
Buying a home is exciting and can sometimes be overwhelming but with the right agent  you can find your dream home too! As your agent I would love to talk to you about how I can help you find your home on Lake Martin by using this key tool – giving you the latest and most accurate list of homes that fit your 'must-haves'!
Please call or text me at the number at the top of this page or contact me Here.
Yes, Christmas in July! Where did Santa deliver Ken and Sara's gift?  – Lake Martin of course!
Guess what Santa brought Ken and Sara for Christmas last year? Hint-it is much, much bigger than a bread box. (Spoiler alert – a new house at Lake Martin, Alabama!!)  Watch the video above to see how excited they were about their present.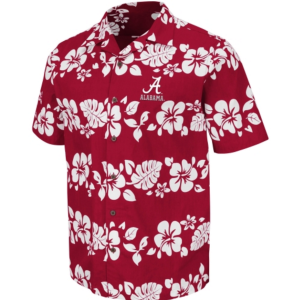 Not everyone can receive a University of Alabama Game Day Hawaiian shirt for Christmas (and surely not everyone wants one) but you can find your Lake Martin home with Lake Martin Voice Realty!
Is it hard to buy a Lake Martin home from far away?
Our waterfront real estate market here at Lake Martin is a second home market. In fact, Alabama Power estimates that about 80% of waterfront homes here are second homes.  Since we are in a rural area here in central Alabama, we get a lot of buyers that are coming from greater than two hours away.  Vacation home buyers are typically a more real estate savvy bunch – they have been around the block.  They don't have first time jitters, but there are still a lot of questions to be answered.
That's one of the fun things about selling real estate here at Lake Martin.  As an agent, I am getting people that are coming down to the lake to fulfill a dream or just have some fun.  Nevertheless, buying any home can have its stressful moments.  Add to that fact that most people are buying from a distance, and sometimes the questions can be overwhelming to say the least.  You can't just take off during your lunch hour to see a home or meet a home inspector.
Please take a second to watch George and Lea in the above video – they will explain their experience with long distance home buying.
I try to make the process as easy as possible by utilizing the latest tech. Click here to read my recent blog post on 3D Tours. Watching home tours on video, text messages, emails, phone calls, research, lots of negotiations, inspections, – buying a home can be a time consuming process.  I am willing to do anything I can to help my clients feel great about their purchase.  Sometimes I get my best ideas from them, so if you know any, give me a call at the number at the top of this page or contact me through this form. Thanks!
Lake Martin is a prime retirement destination.  Described as one of the most beautiful recreational lakes in the South by many publications (such as Southern Living and Where to Retire: America's Best and Most Affordable Places) it is worth considering for your retirement!
The Lake has it all – golf, boating, waterskiing and fishing together with natural sand beaches, restaurants, popular islands and camping areas.
The low cost of living and casual lifestyle appeal to many – watch the following videos and see what one couple has to tell about retirement living at Lake Martin.
Kids like Lake Martin.  They like waterfront homes on Lake Martin.  And they are naturals at giving their testimonials on video – no coaching necessary.
This video below was sent to me by my buyers, the new owners of a lake house in Parker Creek.  Their daughter volunteered to give their family's testimonial for me, and I think she does a great job.  Most adults cringe when asked to be in front of a camera, even if it is just my iPhone.  The fact that some agree to do it, I hope, is proof that they valued my help in the transaction.  But a kid?  Why didn't I think of this before?
And on the flip side, I'll bring back this video from 2010, where a mom (and friend of our family) talks about why she, as a parent, loves Lake Martin. There's a lot of wisdom in what she says – see if you agree:
So – if you're looking for a way to bond with your kids, try Lake Martin.  As a full time Lake Martin real estate agent, I'm happy to hook you up with a home or lot here.
I often talk about Lake Martin being a second home real estate market, and it is, but there are also plenty of families who live here year round.
I had a lot of fun last year helping Jackson and Nicki find their full time Lake Martin home.  Because they were looking for their primary residence, and because they also make their living on the lake (TowBoatUS), their list of essentials looked a little different: school zoning, year round deep water at their dock, access to in-town amenities, a house that didn't need a lot of renovation, and a firm price range.
The challenge of meeting their needs was exciting for me, and the good news is that after spending several months in their new home, they are really happy.  I caught up with them last week and here's what they had to say about their experience:
If you're looking for a primary residence or a second home on Lake Martin, I'd love to talk with you about your search.  I help buyers and sellers at Lake Martin as a full time business, and I work hard to have the most educated Lake Martin real estate client base around.   If you have questions about Lake Martin real estate, and you can't find the answers on this website, call me at 334 221  5862 or contact me here or email me at john at lakemartinvoice dot com, and I'll get you the answers.  If you have suggestions for future blog posts, let me know that, too.  Thanks!
Waterfront lot sales in Emerald Shores have been strong this year.  Since their release in March, sixteen of the twenty-nine new lots have been sold or are pending, and only thirteen remain.  Since Lake Martin Voice Realty is the listing company for Emerald Shores, you've heard me pitch these lots, and it's been easy to do – they're big, they're wooded, they have awesome views of Blue Creek, and they are part of an established development.
So let's change it up a little and hear from Emerald Shores buyers themselves.  The couple below recently took the Lake Martin real estate plunge, and they had specific reasons for buying a lot in Emerald Shores:
1)  Close proximity to Auburn, AL
2)  Peaceful atmosphere of the area
3)  Well maintained condition of the development
Many clients tell me that testimonial videos like these have helped them with their own Lake Martin house hunt.  Even if you have a different list of "must-haves" for an ideal lake property, sometimes just hearing other people talk about their search gets your wheels turning.  For David and Rhonda, location was a big factor in their decision.  For some buyers the house is most important, and for others it's the view.  Once you understand what really matters to your family, the search is radically simplified. There is, after all, a lot to look at on the Lake Martin MLS.
My job is to help buyers make this decision. If you'd like some professional insight, give me a call at (334) 221-5862 and let's talk.  I do this every day and I sell Lake Martin exclusively.  And it costs a buyer nothing to have an agent on his team – sellers pay the commissions.  I talk to buyers in all phases of house hunting, and it's not uncommon at Lake Martin to work with clients for months and even years.  No matter your stage in the game, I have something to offer and I'd love to help.
Related article I wrote for LAKE Magazine:  To Be a Good House Hunter, Know Thyself