Archive for the 'Lake Martin Area Info' Category
The tornado directly hit the Windermere subdivision on Lake Martin, making it one of the most affected waterfront areas on the entire lake.
The tornado, now rated as an EF-4, traveled northeast from Children's Harbor, crossed the Kowaliga Bay section of Lake Martin, and ripped through Bard's Lane and the entrance to the Ridge before hitting Windermere, especially the Windjammer point section.
I recently sold a home on Windjammer, so I had some "before" photos and video in inventory to contrast against the tornadic destruction. Here's a video that I made:
My friend and fellow Lake Martin realtor Mimi Rush was blessed to have survived the tornado in Windermere while crouching in the closet with her 5 year old and her husband.  Here's a link to a good video by the Montgomery Advertiser of her explaining the ordeal.
How to Help Victims of the Lake Martin Tornadoes
Not all of the victims of the Lake Martin tornadoes were those with comfortable second homes on the waterfront with plenty of insurance. In fact, the most affected areas are the blue collar communities surrounding Lake Martin.
Click here to help Lake Martin Tornado Help.com
More Lake Martin Tornado Photos, Video, and Other Coverage
Video Update On Lake Martin Tornado Damage
Tornado Damage & A Survival Story on County Road 34
Lake Martin Voice Photos on Flickr
Lake Martin Dock Company Photos
Montgomery Advertiser Photo Gallery

Many people, businesses and charities in the greater Lake Martin area are in need of help.  If you are wondering how to help them, please see the list below.  This is by no means a complete and exhaustive list.  I plan to edit this page and add as things develop.
Since many of my readers are from greater than two hours away from Lake Martin, I will try and provide web links or numbers to call so that you can call and donate money. My thinking is that you might not be able to physically come help, or drop of clothes, or donate toiletries, but maybe you can contribute $10 or $20.
I leave it up to each reader to decide whether to contribute hyper locally to the Lake Martin area or to contribute to causes that are more likely to help Alabama or the South as a whole.
Lake Martin Area Charities, Churches, or Service Organizations That Were Directly Affected By The Tornadoes:
Mt. Hebron East Baptist Church – this church is located on the corner of Elmore County Road 80 aka Mt. Hebron Road, and Middle Road.  Read this article. It was totally blown away by the tornado.  If you would like to contribute, you can donate to the Elmore Baptist Association.  They are in the process of getting a PayPal account.  Until then, contact Jim Jackson at Elmore Baptist.org – he says: "if anyone would like to donate through our office – we have established a Designated Fund: "Mt Hebron East Rebuilding Project." All funds received will be given to this church for this purpose. Persons may send a check to "Elmore Baptist Association," PO Box 367, Wetumpka AL 36092. Include a note or write on the check "Mt Hebron East."
Kamp Kiwanis Volunteer Fire Department – this VFD is located on County Road 80 aka Mt. Hebron Road, near Kamp Kiwanis Road.  I understand that is was totally destroyed by the tornado. I don't have any contact numbers, much less a way to donate online. I am working on this.  If any readers know how to donate directly to them, please contact me here or email me at info at lakemartinvoice dot com.
Children's Harbor – Children's Harbor Lake Martin campus at Kowaliga was not totally destroyed. Church in the Pines, their Chapel, and larger building were OK but they did receive some damage on their cabins.  See a video here and newspaper articles here and also here.  CLICK HERE to go to Children's Harbor website to donate.
Pace's Point VFD -It is located on Tallapoosa County side of Lake Martin – at County Road 34 West, Dadeville, AL 36853. Their building made it through OK, but they are the first responder to the County Road 34 area.  They have some of the most inspiring stories that I have heard in Lake Martin tornado saga. They literally cut people out of homes and saved lives.  Due to funding lags a lot of the firemen are paying for gas, supplies, and victim relief out of their own pockets right now. This is a travesty.  Fortunately, they had the foresight to set up this website.  Their Assistant Chief, Phil Adcock, let me know that they are a 501(c)(3) organization and accept donations through paypal. Please help!
I will be glad to edit this page and add info as necessary – if you want me to add your group, please CLICK HERE to use this contact form.
Other Ways To Help:
If you are more local, and would like to physically volunteer or donate items, here are some good lists:
WSFA Channel 12: Ways to Help Tornado Victims
Frazer United Methodist Church Tornado Help
A quick update on the Lake Martin area tornado damage:  I started out yesterday (April 28, 2011) by riding a 4 wheeler around the Lake Martin Amphitheater area and into Children's Harbor.  Several of the Russell cabins to the east of there are now totally gone.  Some had  been removed by Russell Lands before the storm, and they were planning on selling the lots there.  But now it's pretty much leveled on that side of the slough.
Then we got in the boat, took shots of the Cocktail Slough, then went around to Windermere.  Windjammer Road, etc. seemed to be hit the hardest.  Oddly enough, there were 2 water patrol guys in that slough, one of which pulled us over and said they were watching for looting, and asked our business in the slough.
Next we went over into Blue Creek.  I heard on WSFA that Stillwaters was hit,  but it looked almost unscathed from the water.  The tornado really went north of there, where Rush Road and Sims Road turn off of Impy Road off of 34.  Mind blowing.
For everyone who has called asking about our cabin, it's fine – thanks for asking.  Three of my fellow Lake Martin Realtors have lost their homes, but they are ok. There were fatalities in the greater Lake Martin area, and our prayers go out to those who have lost property, but even more importantly, lives.
For more images of the tornado's aftermath at Lake Martin:
Lake Martin Voice Photos on Flickr
Lake Martin Dock Company Photos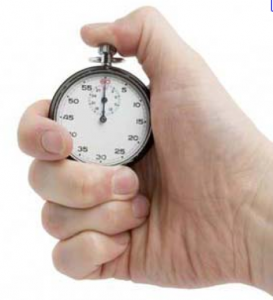 I was talking to a buyer from out of state the other day.  We were planning his trip to Lake Martin to look at some homes for sale.  We have spent a lot of time talking on the phone, and he has spent time on the computer, going through homes and looking at pictures and video online.  We have narrowed down his choices from 30 to six waterfront homes.
Then he asked, "How long will it take us to go through and see these?"
I budget about 45 minutes per home.
Why?  Two reasons:
1. Lake Martin is big
This may be obvious.  Lake Martin has about 770 miles of shoreline.  It stretches over 3 of our central Alabama counties.  Sometimes it takes 45 or 50 minutes just to drive from one end of it to the other.  Naturally, you have to factor in some drive times.  In fact, if some buyers want to see as many as 10 or so homes, and if they are spread around Lake Martin, I will suggest that they break that up into two different days.  This is why smart buyers make thorough use of my listing videos, pictures, and even private video tours to cut their research time down drastically.
2. Lake Martin is rural
That may be why you are coming here.  But most Lake Martin "neighborhoods" are only loosely defined.  There are no long rows of tract housing that you can walk door to door to door.  Many are barely connected by county roads, so the going can be slow. But, like I said, aren't you coming here for a slower pace?
As you can see,  travel time is a big reason it takes 45 minutes per home.  Another is that you really have double the factors when you look at a waterfront home than you do on a "town" home: the inside, and the water.
The Inside
It takes a while, especially when every home is different.  Lake Martin doesn't have any areas where the same builder has gone in and built 50 homes, each with slight variations.  These homes were built, one by one, by different builders, for different owners with different tastes.  Vive la différence.
How do you get from the kitchen to the lake? If you're talking in the back of the home, can you hear it up front?  Questions like these can only be answered on site.
The Water
Another obvious point, but the water is hugely important.  You have to judge each home or lot based on fuzzy criteria like view, privacy, depth, and potential.  Due to changes in topography and landscaping, this can vary widely home to home. even if they are neighbors.
Advanced Showing Calculus
I tweak my formula slightly based on the weather, time of year, and who all is coming with us. Are you bringing kids who will want to swim at every stop? Or Gammer and Gaffer that will want to stop at every c-store for a break? Have you ever been to the lake or are you a veteran? Here's a sure sign the showings will be slowest, but most fun: are you bringing three or four friends along, with refreshments?
My algorithms are private, and patent pending. The only way you can see if I schedule you up or down from 45 minutes is to contact me and make an appointment!
As a Realtor on Lake Martin, I get asked about foreclosures a lot.  Lake Martin's waterfront real estate market seems to be a little different from other second home markets, and that is currently creating a unique spot in the market cycle for buyers and sellers.  Watch this video, and I'll try to explain:
Basically, I think the Lake Martin waterfront real estate market bottomed in 2008.  Numbers of waterfront homes sold were up about 40% in 2009, and steady with that in 2010.  2011 seems to be trending above 2010 for numbers of homes sold.  Prices stopped dropping in 2010.  You can say what you want about the economy, the President, the Congress, or the price of tea in China.  If this isn't a clear sign of recovery for the Lake Martin market, I don't know what is.  If the dreaded double-dip happens, you will hear about it here first, but it's got to start dipping to be a double-dip.
I also get asked a lot about specific homes that are on other websites and are listed as foreclosures.  People ask me, "Hey John, why isn't 123 Main Street on your list?  I see it on McHuge McForeclosuresite.com."  The answer is, 99% of the time, by the time they get to McHuge, they have already been foreclosed, listed with an agent, and sold. McHuge is way, way slow.
Why?
Lake Martin is made up of 3 rural counties in east central Alabama.  There is virtually zero online newspaper coverage of legal notices or foreclosures. The huge aggregator websites pick up information that is old, inaccurate, and many times, not waterfront.
So, I make my own list of foreclosures, and am glad to share it.  If you'd like to request a current list of waterfront foreclosure properties, just fill out the form (I do not spam, nor do I give, sell, buy, or receive email accounts from anyone or any other company.  Read more about why you need to fill out a form).
Here's a tip:  If you've requested it before, THERE'S NO NEED TO RE-REQUEST to get the latest list. Just bookmark or "favorite" the page on your internet browser, and you'll get the most recently updated lists.
Send your request, check out the current list, and call me if you see anything interesting! (334 221 5862)
The Church of the Living Waters at Stillwaters is one of two outdoor, non-denominational, lakeside churches on Lake Martin. It's convenient to those of you who live or vacation on the east side of Lake Martin, and it's a casual (shorts and t-shirts) worship environment right on the shores of Lake Martin.  You can drive your boat to the Sunday morning service – now that's unique experience –  or you can arrive by car, golf cart, or bike.
Guest preachers and musicians rotate through the pulpit from Easter Sunday through Labor Day.  All services (except the sunrise Easter service) begin at 9:00 am.  They also do weddings.
The Church of the Living Waters has a great website, so to get more information and directions, go to  http://www.colw-sw.com/.
Church in the Pines is the other outdoor worship facility, and it's located on the west side of Lake Martin right off of Highway 63, by Kowaliga Bridge and Sinclair's restaurant.
The Highlands Golf Club in StillWaters is one of the only public golf courses in the Lake Martin area.  If you can stomach Lake Martin Voice agent John Christenberry's wild golf cart racing, then this video tour will give you an idea of what The Highlands course is all about.
The StillWaters course manager was super helpful when we showed up (he gave us the cart), and wants everyone to know that this is a public golf course, and that anyone on Lake Martin can have a monthly membership to play here.  There are golf condos that you can rent, and specials running all the time.
Click here for a copy of The Highlands score card.
For more information, here's the website:  The Highlands at StillWaters Golf Club. If you have any questions about golf, please contact them directly.  We're just Realtors.
But, if you're interested in waterfront property in StillWaters, we can definitely help you with that.  CLICK HERE to see the homes and condos that are currently for sale within StillWaters.
At Lake Martin Voice Realty, we can help you buy or sell any property in the Lake Martin MLS.  Give us a call, and put us to work.
Related Posts:
Tour of StillWaters Neighborhood on Lake Martin
Tour of Harbor Pointe Condos in StillWaters
Tour of Villas on the Harbor in StillWaters
Deer Take Refuge in StillWaters

Trillium on Lake Martin is a Russell Lands development on the west side of the lake.  The first homes in Trillium were built around 1989, making it a well established community of high-end homes on large, wooded lots.
If you would like to see waterfront homes and lots for sale right now in Trillium, CLICK HERE to go to my Trillium Neighborhood page. I have a report that shows every waterfront home and lot for sale – by all agents, all brokerages, on Lake Martin. It pulls from the Lake Martin MLS so it will be current no matter when you visit the page.
Trillium is always a popular spot for lakeside sight-seeing. If you're new to the lake, or if you like to look at homes while you boat ride, Trillium's a great development to ride by.  Another reason Trillium is popular on the boat tour scene is that it's on a popular stretch of Lake Martin: the area between Kowaliga Marina and Real Island Marina.  This is a major thoroughfare on the southwest part of the lake (also known as Little Kowaliga).
Click here to see a lot that's currently for sale in Trillium.
At Lake Martin Voice Realty, we can help you with any property for sale in the Lake Martin MLS, including homes and lots in Trillium. Give us a call and put us to work.
Related Post:
Little Kowaliga area on Lake Martin

If you drive a boat on Lake Martin in the Parker Creek area, then you've probably been to Parker Creek Marina . . . many times.  Marinas are scattered all over Lake Martin: some are small and independently owned, others are big and part of a group of marinas.  Each marina has its own personality and unique features.
Parker Creek Marina is located on the far north west side of Lake Martin, and is operated by Singleton Marine Group.  The owners of Parker Creek Marina also own Blue Creek Marina on the Dadeville (east) side of the lake.
Parker Creek Marina has a gas dock, dry boat storage, ship's store, and a service facility.
If you're looking to buy a waterfront home, that means you probably want a boat.  And if you have a boat, you probably need some gas.  When showing Lake Martin homes, I often get these questions, "Where is the nearest marina?" " How do you get there by land?" and "How do you get there by water?" If you're looking at the Parker Creek area, then take a look at what Parker Creek Marina has to offer.
Video tours of other marinas on Lake Martin:
Pizza at Chuck's Marina on Lake Martin
Real Island Marina on Lake Martin
Kowaliga Marina on Lake Martin
As a Lake Martin Realtor, I get asked this question a lot.  In this video, I do my best to give an explanation as to why (compared to the beach) there just aren't that many condo units on Lake Martin.
Many second home / vacation buyers also consider the beach.  On the Gulf Coast beaches there are tons of condos, and therefore many condos to rent.  At Lake Martin, there just aren't as many waterfront condos relative to homes for sale or for rent.
Don't get me wrong – if you're interested in a condo on Lake Martin, they do exist, and most offer great amenities like deeded boats slips, access to golf, and owner's pools.  For owners who don't want the headache of second home maintenance, they are a great option.
What does a condo on Lake Martin look like?  Below are video tours of two condo developments on Lake Martin (these are not the only two on the lake).  
Villas on the Harbor on Lake Martin
Crowne Pointe Condos on Lake Martin
If you'd like to know more about the condo market on Lake Martin, or about any Lake Martin waterfront property, give me a call.
Here are two waterfront condos for sale right now: