Archive for the 'Lake Martin' Category
Happy Plug Day 2016 Lake Martin!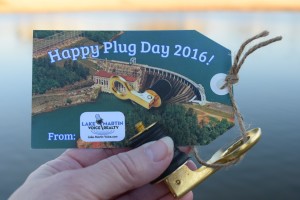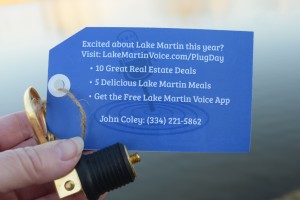 Plug Day on Lake Martin is when we celebrate the annual rising of the water towards full pool. In 2016, that day is March 1.
Question from John Q. Cynic: Is it a tad silly to celebrate when the water starts coming up? I mean, given all of the important issues in the world today, should we really take time out to cheer the annual, repetitive raising of one lake in central Alabama?
To the inquisitor, I respond, "Lighten up, Francis."
Sure, the water comes up every year, and, with one extreme drought exception, stays up until well into the fall. And sure, we fans of Lake Martin have no real control over it. But it's still fun to celebrate.
And to all the Eeyores out there that can't have a little fun, that can't be happy at witnessing one of the first signs of the spring, I say, I am sad for you on the inside. Have you tasted not the joy of warm water and warm weather? Is your heart so encrusted with malaise,  your eyes so jaded that you see not the spark of renewal that is Spring?
For the vast majority rest of us who give three cheers on Plug Day, we say a collective "Yee-Haw!" We are happy that Lake Martin is on the way up to full pool.
Looking around nationally, some real estate blogs and the agents who who write them are so serious they sound like a Warren Buffet annual report. Other agents are so in-your-face aggressive that I'd be scared to ride in the same car with them. Still other realtors come across as so dippy, fluffy, and bland that I'd wonder if they have any thoughts beyond how awesome their latest glamor shot looks.
Since I sell real estate in a second home market here at Lake Martin, I try to be informative, but I also realize that Lake Martin is mostly about fun. Pretty much all about spending time with your family and friends. S'mores. Cannonballs. Preacher's Seats. Escaping the occasional horse fly. Barbecuing ribs. The smearing of sunblock. Sunset selfies. Ribbon sandwiches. Falling asleep on the boat.  Smacking each other with those foam noodles. Falling asleep in the hammock and burning the hamburgers.
My role as a real estate agent here is to help people find their happy place, or help people sell it when the time is (regretfully) right. That's it. It's that simple.
Happy Plug Day, Lake Martin!
Drew Morgan of East Alabama Fly Fishing is a fly fishing guide in the Lake Martin area and my new go-to authority when I want to fish around here with my fly rod.
I recently stumbled across Drew's Instagram account and couldn't believe my luck. For years I have been trying to improve my skill and effectiveness of fly fishing for the native species around the Lake Martin area. It just so happens that Drew does just that.
East Alabama Fly Fishing is mainly focused on guiding people along the many beautiful rivers and streams in the area. Drew frequents the Tallapooosa River, which flows into and creates Lake Martin. He also spends a lot of time in the Saugahatchee Creek watershed. 
Ever since I read in Lake Magazine about the discovery of new species of red eye bass, I've been itching to get better at targeting them with my fly rod. Obviously, I still love to fish for trout in The Smokies, but being able to have more options locally is a great thing.
My problem is, even though I grew up here, and dabble a tad at fly fishing, I never really learned the ins and outs on how to do it on the Tallapoosa. Casting a Rapala from a bass boat in fifty feet of clear water is not the same as dead drifting a hellgrammite pattern while wading knee deep in the flow.
I was really excited when Drew made some time for me last November. The result of that trip is I got a ton of (hopefully) helpful video footage where Drew really lays out the details. I'll be posting these over the next few weeks.
The day we went in November was not cooperative. After weeks of clear, warm weather, that day was soaking wet and the water was high and muddy. Not exactly the best for fly fishing or video.
Nevertheless, Drew delivered with great info and a wonderful guided float down the Tallapoosa. 
Please enjoy his intro video above, and be sure to stay tuned for future installments. I have two more videos that will cover the fly fishing gear he uses on the Tallapoosa River, and how the seasons affect the fishing here.
To directly contact Drew Morgan of East Alabama Fly Fishing, please go to his website here or his Facebook page!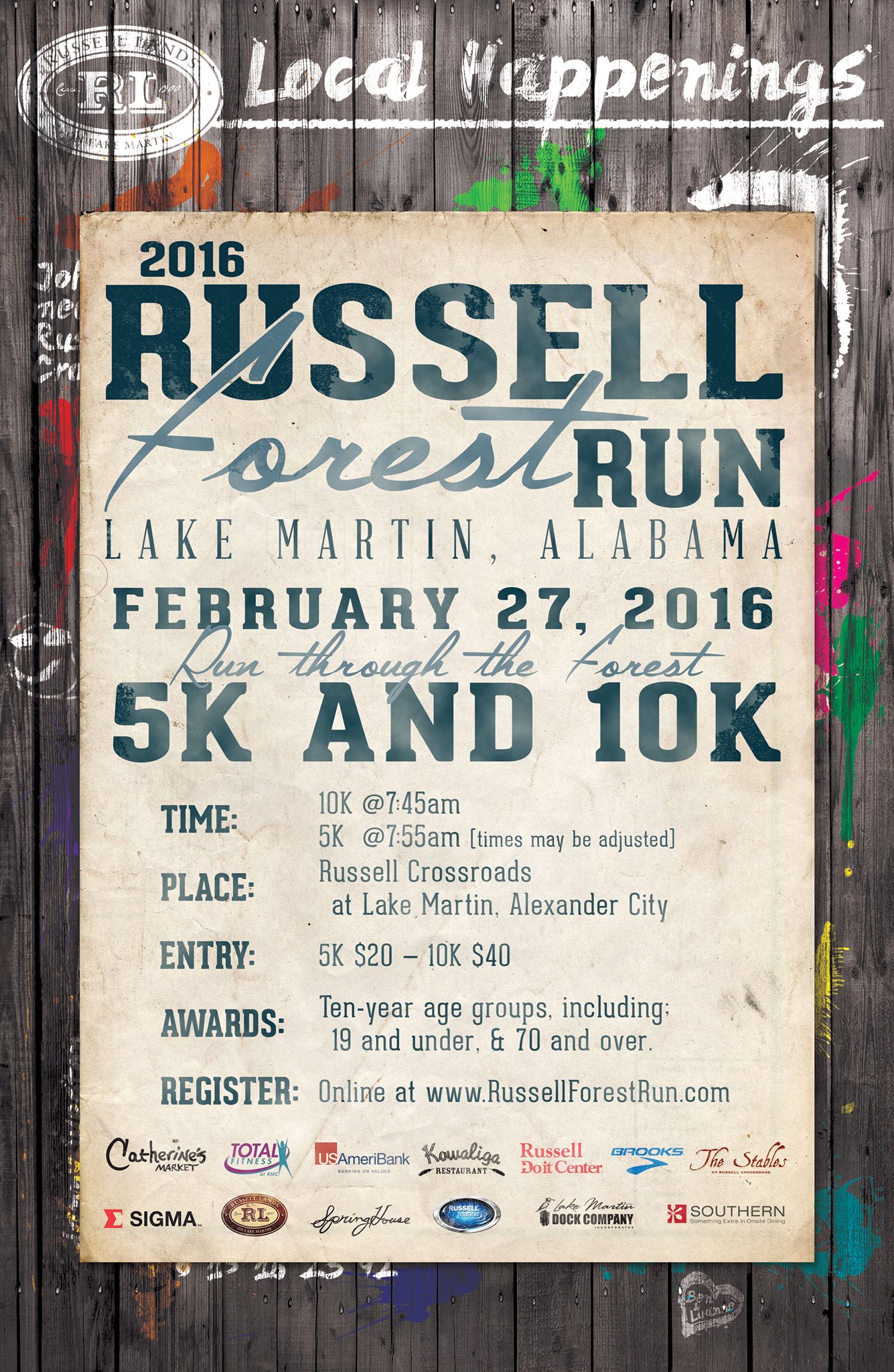 The 7th Annual Russell Forest Run is Saturday, February 27th, 2016. Register Here
The Russell Forest Run is held in Russell Forest, and is a great event for local charities. Runners will be treated to beautiful scenery around Lake Martin as they jog (or walk) along dirt roads, through the forest around the Kowaliga area of Lake Martin. Catherine's Market is right at the starting line in case you'd just like to watch the fun.
It is a really laid back event. The whole community comes out to watch the festivities. I am not sure if I will be able to run this year, I have some appointments that morning, but I am going to try, because it is such a cool event.
You could make a pretty strong argument that the post race meal is worth the price alone, and that everything else is free.
For those of you who are not familiar with the setup, here's the description from the official website:
"The Run is an out and back race that carries runners on a certified course(USATF AL10003JD) over sand, clay, and gravel roads that were designed for runners, bicycles and electric cars. The scenic route starts at Russell Crossroads, takes runners near Kob's Knob, up to Heaven, and back to the finish line at Russell Crossroads. The 10K will start promptly at 7:45 with a cannon shot from the Town Green at Russell Crossroads. The 5K route follows the first 2 miles and finish of the 10K route and is an out and back run. The 5K also starts with the cannon blast at 7:55.
Following the Russell Forest Run there will be a post-race party at The Stables complete with our Famous Grits Bar, ice cold beer, the awards ceremony, music, giveaways and more.
Event details and schedule
10K-Individual Age/Group open   $40
5K – Individual Age/Group open   $20
Online registration will continue until midnight February 25th. The Russell Forest Run 10K is an out and back "chip timed" run. There is plenty of parking on site and a shuttle is available for those who may need it. Please allow yourself plenty of time to get to the site. The 10K will begin PROMPTLY at 7:45 and the 5K approximately TEN minutes later!
Packet Pickup will be Friday February 26th from 4-6pm and Saturday from 6-7am at the Discovery Center at Russell Crossroads!
Click Here for more information and to register."
Would you like to know the easiest way to keep up with events around Lake Martin? Download our free Lake Martin Voice App and stay current!

 Alex City Jazz Fest– the Lake Martin area annual music festival that is free to the public – has been scheduled for Friday June 10th and Saturday June 11th, 2016.  Mark your calendars and plan to be in the area, because, as always, some great bands will be on hand to entertain you.
And if you are feeling creative as you think about all that great music, enter the Jazz Fest Art Contest. See below for details on the contest and stay tuned for more info click here for their website  or  click here for their Facebook Page.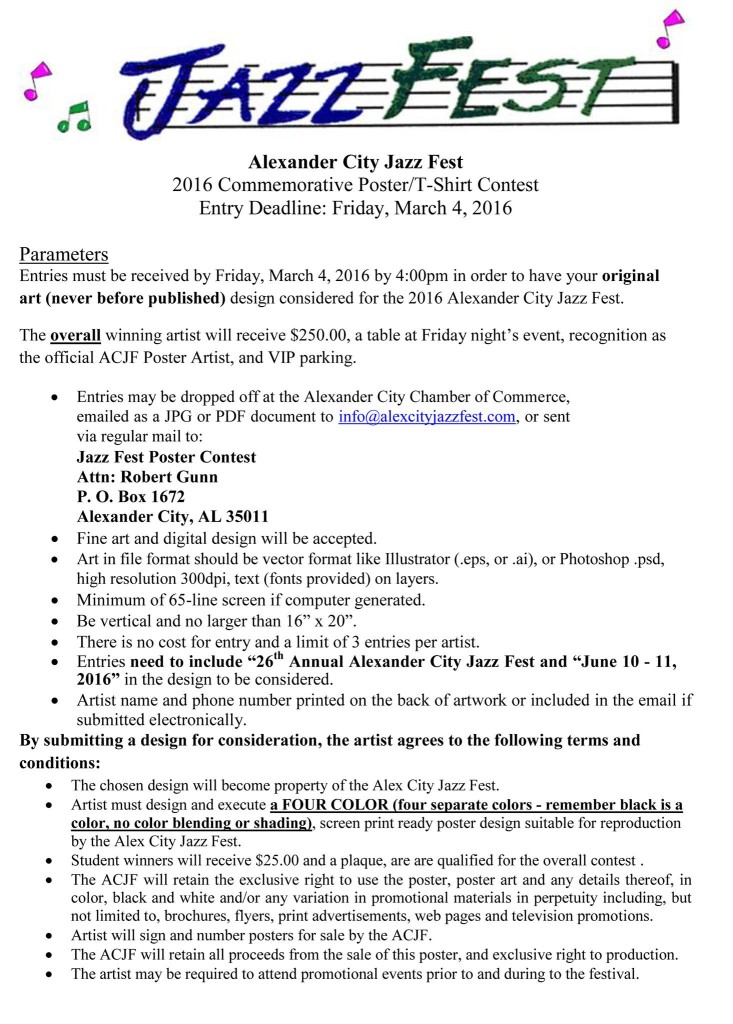 Lake Martin had its best year ever for waterfront real estate sales in 2015.  Sales were better in 2015 than in the big real estate days of 2005. Please take a look at this market report for the Lake Martin waterfront real estate market. I shot this video in January with preliminary numbers, but they held true:
The Lake Martin real estate market report for 2015 reflects record numbers of waterfront homes sold and waterfront lots sold.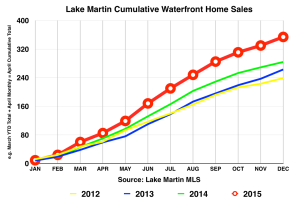 As you can see in the above chart waterfront home sales in the Lake Martin area were 24% ahead of the previous high in 2014 – with 360 sales in 2015.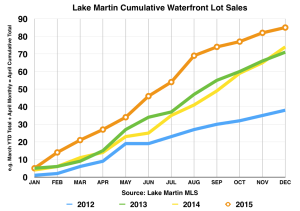 And looking at the chart above waterfront lot sales were 15% ahead of 2014 – with 85 sales in 2015.
Keep in mind, these numbers are compiled from the Lake Martin Area Association of Realtors' Multiple Listing Service*.
The bottom line for Lake Martin waterfront real estate sales in 2015:

The bottom line is that we had a fantastic year here at Lake Martin. If you have been reading this blog or my column on AL.com, you know that all of 2015 has been outstanding. It really was just a matter of how great it was going to be.
Any time that any real estate market beats the prior year in number of sold units, that's a great year. We have been doing this in the waterfront segment of Lake Martin since 2008, with no signs of slowing down.
What, if any, were the disappointments in the Lake Martin real estate market in 2015?
I had hoped for the "Triple Crown" – that is, 1.) Top year number of waterfront homes sold, 2.) top year of number of waterfront lots sold, and 3.) increase in waterfront home prices. While we definitely had the top number of waterfront homes sold on Lake Martin, and also an increase in pricing, we did not have the top year in number of lot sales. It' snot like we had a bad year in lot sales. 85 sales is nothing to sneeze at, but it did not best the previous record of in 2005.
What about the future? Won't the election hurt sales at Lake Martin? Or China's economic slowdown? Or [insert your favorite doom and gloom item here]?
I think the Lake Martin waterfront real estate market is set up for another wonderful year in 2016. I don't pay attention to macro-economic trends and I darn sure don't listen to the so-called NAR economists. I watch the local numbers. As long as we are beating the prior year, I am not calling an end to this bull market. Beating the same month from the prior year is per se an increasing market.
For example, as great as 2015 was here at Lake Martin, please note that 9 waterfront homes were sold in January of 2015. Compare that with 12 sold in January 2016. As a market, we have already sold as many waterfront homes in the first 17 days of February 2016 than we did in the entire month of February 2015.
In other words, 2015 was hot, but 2016 is starting hotter!!
When it slows down, trust me, I will be the first one to call it. I am not afraid to point out that the emperor has no clothes. But until then, don't worry about the price of tea in China because it apparently is not affecting Lake Martin real estate.
If you have any questions, please contact John Coley with Lake Martin Voice Realty at 334 221 5862 or emailing directly at john (at) lakemartinvoice (dot) com.
**************************************
Copyright notice – the above, and every other post on this blog, is the property of John Coley, Broker, Lake Martin Voice Realty. Appraisers may use my information in their appraisals without charge or asking, but please give me credit by citing me, my company name and title, and website address of http://lakemartinvoice.com.  If anyone else would like to use this information, please contact me here and ask. I probably will let you do it, just please ask!
(*)Disclaimers: All of the above info was taken from the Lake Martin Area Association of RealtorsMultiple Listing Service. Accuracy is not guaranteed but deemed reliable. The above does not include sales by   FSBOs or developers that sell privately and not through the MLS. But, I do think that the above represents a very large majority of all waterfront sales on Lake Martin, Alabama.
Welcome Paige Patterson – our newest agent at Lake Martin Voice Realty!
Paige's number is 205.616.8046 and email is Paige (at) PaigePatterson (dot) com.
Maybe you already know her from the Love Lake Martin online show or saw her recently on the "Good Morning Lake Martin" TV show or follow her on her Love Lake Martin Facebook page or her YouTube Channel …regardless, you will know she loves the Lake.
I think the best way to follow Paige is to get connected with her website Paige Patterson.com
Paige, her husband Brian, and their sons enjoy living at Lake Martin.  Paige has been enjoying the Lake Martin lake life for over 25 years and looks forward to helping you enjoy the Lake too.
I really am honored that Paige would join my brokerage, but I must confess – I am super late in posting this!! Paige has actually been with us since last summer!! I feel terrible that it has taken me this long to post something. But please do not let that diminish how excited John Christenberry and I are to have her as part of the team at Lake Martin Voice Realty. In her few short months here she has proven herself to be an experienced, energetic, and inspiring agent.  She's been selling at Lake Martin for a few years now, having come from a successful stint as an agent in Birmingham. All told, she has had her license since 2004.
Paige is a fun, creative person and I look forward to continuing to work with her. In just these few months, I have been amazed at a few things about Paige. First of all, she got Christenberry and I in gear to have goal setting meetings. I realize that high-protein real estate agents are supposed to have rigorous goals, so please don't judge when I say that I have never done that. Or, let me rephrase – in the past I had made goals for myself every year, but I did not go through the process very thoroughly. I had a general idea, but that was about it. Paige was instrumental in walking us through the steps to plan out our goals (professional, personal, spiritual, etc) for 2016. So thanks for that, Paige!
Also, I cannot for the life of me figure out how she gets people on camera so easily on her Love Lake Martin series of videos. How does she do it? Most every time I whip out my phone or Canon 60D, people duck for cover. Paige has a real talent for getting people to talk about Lake Martin – homeowners, business owners, neighbors and friends. That is a huge help to potential waterfront home buyers, because they can hear from "real" people having "real" experiences here. It's one thing to hear us agents babble, but quite another to listen to testimonials from the Lake Martin community.
Well done, Paige! Again, as broker / owner of Lake Martin Voice Realty, I am super excited about the future of our company with Paige aboard.
Call Paige at 205-616-8046 and visit her website at www.paigepatterson.com.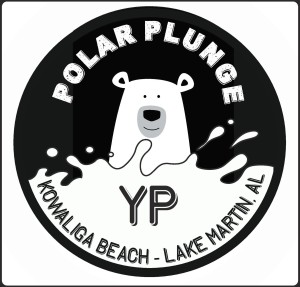 Brrrr.  Ready to take the plunge? Come join the Lake Martin Young Professionals on Saturday, January 23 at 11:00 AM and take the polar plunge while helping raise funds for the Lake Martin Resource Association (LMRA).
The LMRA has been working to promote, preserve and protect Lake Martin since its origination in 1970.
"We are going to do a count down," Jacob Meacham of LMYP said. "At noon everyone will take the plunge together. Then we will have four hours of music from local musicians. Kowaliga Restaurant will be there as well with food and drink."
It costs $10 to attend, $20 to get a t-shirt and plunge and $30 to get a t-shirt and not plunge.
It is open to all ages with fun and games for the entire family.
For more info, see the Lake Martin Young Professionals' Facebook page here.
When the weather gets cold on Lake Martin, the striped bass fishing heats up!
Last November I happened to be up near the Irwin Shoals area of Lake Martin, where the Tallapoosa River sort of becomes the lake. Low and behold I saw my friend David Hare there, trolling for stripes around Jaybird Landing. I happened to have my "aerial camera" with me so I sent it out to get a few clips of David and his clients.
David is a super nice guy, and you won't find a more knowledgeable guide on Lake Martin when it comes to striped bass. Contact Alex City Guide Service at 256-401-3089 for more information or visit their website here: http://www.alexcityguideservice.com/
I will say this, too, about David. He cares about Lake Martin and the surrounding area. He's from here and lives on the lake and fishes it just about every day of the year. He does not breeze in from another city with flashy marketing yet no substance. You are not going to find him doing stuff like "guides" Michael Perry and James Blanks – who were cited for introducing illegal bait fish into Smith Lake.
It totally blows my mind that people that hold themselves out as guides would (allegedly) break the law like this and introduce an invasive species like blueback herring. Folks from the state Department of Natural Resources say they have also found blueback herring in Lake Martin. I pray that they don't take hold.
Henry Cowen – a guide par excellence and a nationally recognized expert in freshwater striped bass, told me personally that the illegal blueback herring was the worst thing to ever happen to Lake Lanier.
In my constant pursuit to learn how to catch the striped bass on the fly rod on Lake Martin, I have been fortunate enough to go fishing with a few guides this fall. I will write about all of this later.
But one thing continues to be reinforced to me – if you are considering hiring a fishing guide on Lake Martin, or anywhere for that matter, be sure to do your homework. Make sure you're not giving your hard earned money to some ya-hoo.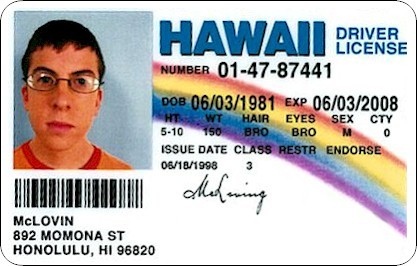 FERC has officially issued Alabama Power a new 30 year license to operate Martin Dam. This is great news, but we knew it was coming. If you have been watching this for a while, you know that Lake Martin was given the word back in April of 2015 that their application was approved.
When we heard the application was approved, we at Lake Martin were extremely excited, because it meant that the new water levels were approved. The new winter water low will be 483′ – a mere seven foot drop as opposed to the ten feet that we have had for a generation.
Also, we have a conditional fall full pool period. In English – that means, provided we have the rainfall, the lake will be full pool (490) until October 15, instead of day after Labor Day rule of old.
I highly recommend reading the actual license. It is pretty long, but it gives me a slight idea of the tedium involved in the process. As an unashamed bird nerd, I got hung up on the part about red cockaded woodpeckers for about 45 minutes. There are so many other parts of it that are really interesting that I plan to cover more deeply later.
If you would like to dig into the original, here it is: FERC LICENSE
Here's the press release from Alabama Power: FERC License for Martin
Here's an article from the Alex City Outlook: License Issued
Like I said, we knew this was coming, so it's not like it's a complete surprise. It's kind of like waiting for Christmas. You know it will finally get here, but when it does, you think, "Finally!"
If you would like to read more history about the water level at Lake Martin, please see this link, here's everything I have written on my blog since 2007: Water Level
If this has spurred you to buy or sell a piece of waterfront real estate on Lake Martin, please call me at the number at the top of this page. Or, you can email me here: Contact.
I am a full time realtor here at Lake Martin and would love to help out.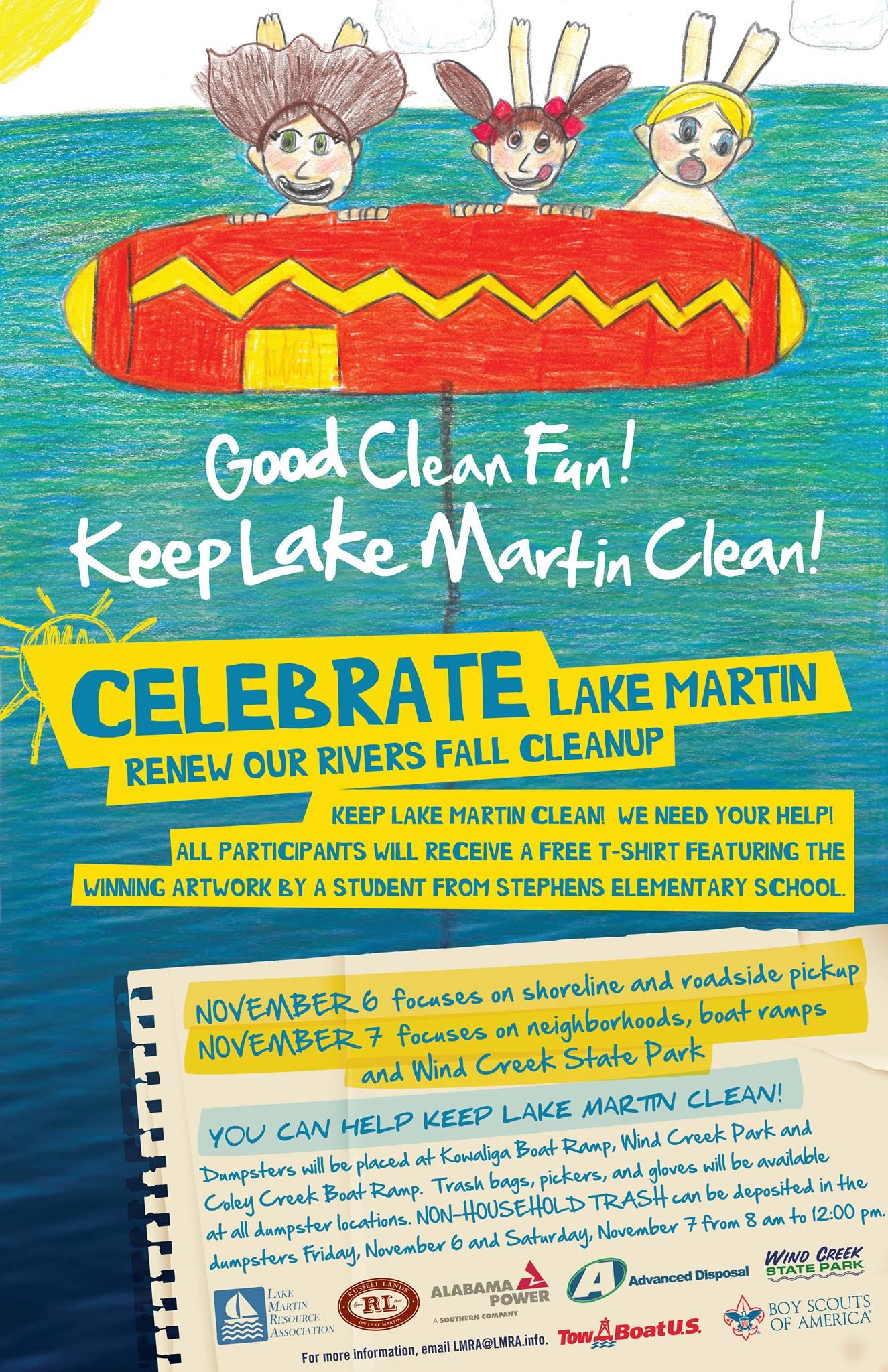 Here's your chance to help keep Lake Martin beautiful!
Every year the Renew Our Rivers event helps organize volunteers to clean up litter around the Lake Martin area. Do you love Lake Martin? Then love on it a bit today and tomorrow by helping keep it clean.
November 6, 2015 Focuses on Shoreline and Roadside pickup
November 7, 2015 Focuses on neighborhoods, boat ramps, and Wind Creek State Park
Dumpsters will be placed at Kowaliga Bridge (highway 63 around mile marker 12), Wind Creek State Park, and Coley Creek Boat Ramp. Trash Bags, pickers, and gloves will be available at all dumpster locations. Non household trash can be deposited in the dumpsters Friday, November 6, and Saturday, November 7, from 8 am to noon.
This event is sponsored by many great associations, including our friends at LMRA, Russell Lands, Alabama Power, and TowBoat US Lake Martin.
For more info see LMRA or contact [email protected] with any questions.