Archive for the 'Water Level' Category
If it keeps on raining, the levee is not going to break. In fact, we don't have a levee holding back the Tallapoosa River.
We have a dam – and a pretty dang good one at that. Martin Dam has been serving the area for almost 100 years, and it is not going anywhere. That is not changing one bit.
What is changing in 2017 is that this is the first real chance to see the effects of the recently renewed license for Martin Dam. Although Alabama Power Company (APC) owns the dam, it has to get 30-year permits to run it, approved by the Federal Energy Regulatory Commission (FERC).
When FERC granted the new rule curve for Lake Martin, there were two key changes: The new winter water level would be only 7 feet down from the summer full pool, as opposed to 10 previously. In other words, Alabama Power only drops the lake 7 feet in the winter. And Lake Martin will be allowed to keep the lake full until 
Oct. 15
, given that the area receives enough rainfall, along with a few other factors.
I think we can all agree that we have had enough rain this summer to set us up well for the satisfaction of the requirements to keep the lake full into October. In a recent article in the 
Alexander City Outlook
, Alabama Power agreed. Jim Crew, the person in charge of relicensing for APC, agreed that we are ahead of rainfall totals so far this year. Obviously, we will know more once we hit September, but unless we get hit by some kind of epic drought, it looks like we have great potential to keep the water up after Labor Day.
While I certainly celebrated the new 7-foot winter drop, I have always held the theory that the conditional fall full pool would have a greater economic impact for the Lake Martin region. I agree with many others who feel the mere sight of more water after Labor Day will inspire more people to visit here well into autumn.
People that own waterfront homes will spend a few more weekends at their lake homes.
Boating enthusiasts that drive to the lake in the morning and drive back at night – I like to call them day trippers – will realize the joy of a September 
Saturday
 boat ride, once they discover that, in September, the weather is a tad cooler than August but the water is still warm, the heavy crowds are gone, and there's always football on the radio (or at least streaming on their phones).
As the theory goes, the more people that come to the lake after Labor Day, the more they will need to shop retail, stay at hotels, dine in restaurants, and use local services. Business owners do realize this, and they will stay open and stay fully staffed instead of laying off employees until the spring. The more consumers realize that businesses are still open and that there is plenty to do here in the fall, the more people will come, which will help more businesses, etc.
Now, I am not expecting Adam Smith's Invisible Hand of Capitalism to kick in overnight, or even this first fall (if it happens, not jinxing it). My guess is that it might take several years for tourists to realize how awesome it is here in the fall, full pool or no. It might also take a few years for local businesses to trust the crowds enough to stay staffed up in September and October.
However, I am going to keep a very close eye on the business hours and scheduled events for places around Lake Martin. Not only will I watch on-water restaurants like
Chuck's
and
Kowaliga
, but also the marinas and off-water shops in downtown Alexander City and Dadeville. Will they continue to heavily promote into the fall?
I think, as "local folk," it is our duty this fall to stand behind our local businesses and give them support. Let's face it – it is easy to sit back and say 'they should stay fully staffed and open' – but when you are the one writing the payroll checks – when it is your money being spent on extra inventory – it can be a scary act of faith. 'Build it, and they will come' sounds romantic, but it risks someone's hard-earned nest egg that was made over the summer.
So if you heard thunder roll and saw flash floods splash in August, don't groan; instead, take heart.
Look on the positive side: Every drop of rain that falls increases our chances of keeping a full pool until 
Oct. 15
. And whether we have it or not,
let's all shop locally and strengthen this wonderful Lake Martin community.
Note: I originally published this article in my monthly column in Lake Magazine. I am proud to write about Lake Martin Real Estate for Lake Magazine and ACRE – the Alabama Center for Real Estate.
Great news! The Lake Martin Water level
will stay at full pool until mid October!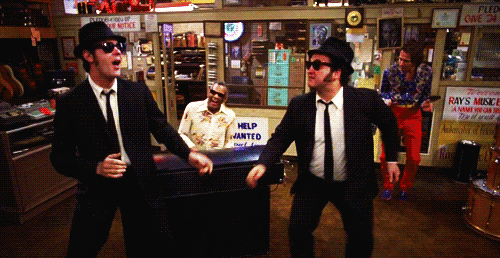 This is what we have all been waiting for! One of the coolest provisions of Alabama Power's new license for Martin Dam is that, given the proper amount of rainfall and some other factors, we will be allowed to keep the Lake full until October 15. Previously, regardless of the weather, the drawdown started just after Labor Day.
This new rule means that Lake Martin has been given about six more weeks of summer!!! It's like a reverse Groundhog Day thing. We are totally psyched around here.
Astute Lake Martin fans will tell you that fall is one of the best times to be at the Lake. They're totally right. Especially in September, the water is still as warm as it is in August, yet the air temps go down from "punishing" to merely "warm." Click here to read my article from last month's Lake Magazine where I discuss the potential ripple effects.
When Alabama Power announced that they have extended its full pool, The Alexander City Outlook published a nice summary here.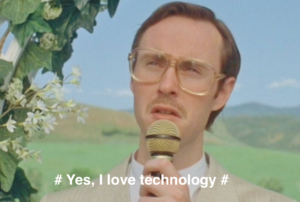 I love technology. Maybe not as much as Kip Dynamite, but I do love it; however, it does have its limitations.
A couple of weeks ago I was helping a potential homebuyer search for a Lake Martin waterfront home. The buyer is really into fishing, and he would like to be able to keep his fishing boat at the dock for as long as possible throughout the year.
Here at Lake Martin, the water fluctuates a total of 7 feet. During the colder months, Alabama Power draws the lake down, starting in the fall, and brings it back up in the spring. Buyers that would like access to their boats no matter the season look for homes with greater than 7 feet at the dock. We agents tend to call this "year 'round water" depth.
While discussing different homes with the buyer, I threw out some suggestions that I thought might be just the fit for him. One in particular was in his target area and price range but he immediately nixed it.
"Nope," he said, "the water is not deep enough at the dock."
"Are you sure?" I asked. "Because I know that area in general and I am pretty sure it has decent water depth."
"I checked my electronic lake chart that's on my fishing boat and the app that comes with it. The app has the water depth for every square inch of the lake and it says the water is only 1 foot deep at the dock and only 2 feet out in front of it. There's no way I can get my boat to it most of the time," he answered.
This sounded crazy to me. I just could not believe the water was that shallow. I had never visited this particular home, but regardless, I knew homes in the area and usually you remember when an entire slough has super shallow water. Because I never visited it, I hated to contradict the electronic chart.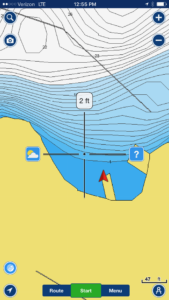 You may be familiar with these types of maps. There are a couple of different companies that sell lake maps, and you buy a "chip" to put in your depth finder on your boat. Or, you can download the app and have it all on your phone.
After a little encouragement, he decided to see the home anyway. After all, as I said, it fulfilled two of his other criteria: location and price.
We both had a big surprise on the day we saw the home. The first thing we did was go directly to the dock. As we walked down the stairs, I could tell there was way more than 1 to 2 feet of depth at the dock. But how much? He had brought his ruler so we could be as exact as possible.
You guessed it – the chart was wrong. The depth at the end of the dock was actually about 8 feet. That's a whopping 6 feet of difference between the app and actual.
Now, 6 feet of difference might not be that substantial when you are trying to hook up with a largemouth or striped bass. But when you are buying or selling real estate on Lake Martin, 6 feet monumental. Especially when that 6 feet takes you from a depth that would be considered very shallow (2 feet) to year round water (8 feet).
I have never been able to create an algorithm that shows how much each foot of water depth helps a lot's value. Maybe such a magic formula exists. But I can tell you that no buyer comes to the lake and says, "I want no water." Not everyone has to have super deep water, but everyone would choose 8 feet of depth over 2, given the same price.
So, as much as we techies love our data and our apps, I urge you to take a lesson from the above. Do not rely on fancy pixels and playthings when calculating such an important thing as water depth. It still pays to be old school in this area.
Bring a ruler and be ready to submerge it. Or make yourself a measuring stick and bring it with you when you are house shopping. Just don't try and sell me one.
I made an infinity of them at scout camp.
Note: I originally published this article in my monthly column in Lake Magazine.  I am proud to write about Lake Martin Real Estate for Lake Magazine and ACRE – the Alabama Center for Real Estate.
 What is the latest water level news for Lake Martin?

Alabama Power published an article recently detailing a few changes to its lakes in Alabama.  Click here to read the article.
Their plan for Lake Martin is to raise the level 2 feet to 489 feet until April 1, then fill normally.

Hey, the good news is we will be filling up with water faster and that Alabama Power is thinking ahead. Thanks Alabama Power!
Keep up with the water level – download my free Lake Martin Voice app!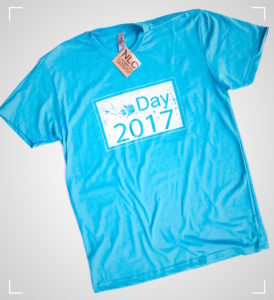 Lake Martin's Plug Day- March 1, 2017! Win This T Shirt!
 The official start of Lake season is here!
For a chance to win this shirt:
1) Download the FREE Lake Martin Voice app (if you haven't already).
2) Take a screen shot from your phone showing that the app is installed.
3) Email me: [email protected] or post it on Instagram and tag me (@LakeMartinVoice) ! I'll draw a winner from the submissions!
Here at Lake Martin the day that Alabama Power starts filling up the Lake is known as Plug Day. We look at it as the official start to spring and lake season. This year the lake has been coming up a few days early anyway, so we've had a head start!
Celebrate with me – watch the water level rise, come to the Lake, it is time to start playing! Oh and why not go for a chance to win this t-shirt, made by local artisan North Lake Crafted!
I created my app to keep you up to speed about all of the fun events at Lake Martin along with a list of the area restaurants, shops and marinas  – and home search !
Most importantly for now – to watch the water level at the Lake, download the FREE Lake Martin Voice app!
Are you wondering why and when Lake Martin water level changes? Here's a link to everything I have written about the Water Level at Lake Martin.
I don't make T Shirts or apps for a living. I sell waterfront real estate here at Lake Martin. I'm John Coley and if you'd like help buying or selling, please call me at the number at the top of the screen or Contact Me Here.
Lake Martin water level  – how low will it go?
The short answer is we don't know.  This is the first year that the new rule curve applies here at Lake Martin which means we're only going to go down 7 feet during the winter.  At the end of September you could see the water had already come down and so that lets us know that we are not in the conditional fall full pool period.
Alabama Power said if we have enough rain for fall and we have enough flow in all the rivers then it's going to keep Lake Martin full pool until October 15.  We are close to that date now but the Lake had already dropped 4 feet by the end of September when this video was recorded.  So, no – we are not going to have a full pool until October 15.
A lot of people ask me how far and how fast it's gonna go down in the fall – I don't know and I don't think Alabama Power knows either.  But what I'm looking at is the rate – I think it's going to go down a maximum of 7 feet.  When I made this video on September 28 we were already down 4 feet so that means that we have about 3 more feet to go until we get to the new winter pool level.
So good news – only 3 more feet.  Bad news? We're getting there a little faster than we planned.
If you have questions about Lake Martin real estate give me, John Coley, a call at 334-221-5862 or contact me here.
If you like to keep up with the Lake Martin water level I have a water level feature on my free app. You can download it from the Apple or Google store.  Just search Lake Martin Voice!
Note from John Coley: "As most will know, I am very happy that Lake Martin was granted a new winter water level of 484' MSL (483 MD). I have written extensively about my support for this. However, it is interesting to note that a few folks around the lake have a different perspective. One of those is my friend Scott Henderson of Henderson and Coker, Inc., a local construction company. Scott penned this essay below to offer another opinion on the subject. My blog and business might be called "Lake Martin Voice," – but I don't claim to be THE ONLY voice of Lake Martin, just A voice. Also, since we are in the middle of a (in my opinion) very nasty national campaign season, I thought this would be a good time to present another view in a calm and rational way. I thank Scott for his thought provoking, candid opinion below."
Want to hear a different perspective on the new low pool level for Lake Martin? 

As you know we install seawalls and sometimes build piers "in the dry".  This seawall season; I looked at replacing several wooden walls as I do every year.  As of January 20th when the new licensing went into effect and the water began to rise to the new low level several changes within our operation changed with it.  Our normal strategy in completing our work load of seawall is to begin constructing the shorter walls as the lake recedes.  As the lake drops to its lowest level we construct the taller walls up to 10 feet tall in the past.  Unfortunately for us and a few of our clients; we were unable to build the taller walls this season.  The taller wooden walls that we intended to replace were never in the dry.  In other words; we couldn't remove the existing walls nor could we begin the work by digging a footing because those beaches were under water.  No big deal, right?  My company loses the potential revenue but in reality; that is of no concern other than for the principal owners of my company.  The good thing for us is that seawalls are only 10% of our annual sales. There are other concerns, not only for us but for several property owners around the lake.  The walls that we were to replace are in terrible shape.  The wood has failed over time as any wood does when exposed to extreme temperature swings when out of the water. The lake water itself takes its toll on the wood over time which is apparent in noticing how many piers are replaced on Lake Martin year after year.  Piers are not subjected to the hydro static pressure that a wall is subjected to.  Rain water swells the soil  which pushes against the wood wall weakening the structure.  Gravel can be put behind the wall where allowed to reduce the pressure but walls are typically backfilled with material from the lake bed.  It is of my opinion that the only materials that will hold up to the pressure is concrete and steel.

With that said; those walls that we were unable to get to will most likely end up in the lake floating aimlessly until coming to rest in some slough with other debris such as driftwood or garbage.  Hopefully, the wood from the wall will not end up being a hazard for a boater or skier.  There are a few other contractors that install walls and I would think that they have several jobs that they were unable to do.

So what happens with the land that was once protected by the wooden seawall?  It is my understand that the lake will only be dropped 10 feet every five years.  After the wall fails completely; the property behind the failed wall will continue to erode away and it too will end up in beautiful Lake Martin.  Unfortunately for the property owner; I would think that the loss of property translates into the loss of value.  One wall in particular that I looked at replacing actually had fissures behind it where the soil is giving way with the wall five feet or so behind it.  That means that rather than the soil slowly eroding away; once the wall fails completely, that five feet of embankment will cave off entirely into the lake.

Is there a way to keep us from losing our valuable property?  What about rip rap?  Alas, a simple inexpensive way to protect our shoreline under most any circumstance!  With the water up, it can be placed from above the embankment, right?  It can, but not in some particular cases.  What contractor will place machinery on an embankment that is about to fall?  I know I would not attempt it with our equipment!  What about placing the rip rap from a barge?  It could be done.  The problem with using a barge is that there is a limit to how much material can be transported on a barge.  When placing rip rap by land, it is usually hauled in by large dump trucks and stockpiled on the property being worked or somewhere close to the job, scooped up with machinery, then placed on the embankment.  We do not own a barge yet, but we have rented one from the dock companies and they are understandably expensive to rent.  In doing the math, it is of my assessment that rip rapping by barge would be terribly expensive and a very slow process if achievable.

In some cases rip rap can be places from the top as long as the soil is stable enough to support the necessary machinery.  When placed from the top, it takes room to work.  Sometimes there are trees in the way so the trade off in placing from the top may be losing established trees.

From a contractor prospective; I am not thrilled about the new low pool.  Since I am and have been a part time or full time resident of Lake Martin; I have somewhat mixed emotions about the change.  I am truly for what ever is best for Lake Martin in the long run.  I am just not sure that the rest of the residents are aware of the potential property loss that the new change could bring.  Plus, with the limited access created by the new rule curve, I am not sure how many contractors will continue to stay equipped to build seawalls.  I know that our plan is to continue installing walls and rip rapping where we can.

Is Lake Martin's full pool 490 or 491?  I get some of the best ideas for blog posts from my readers and buyers around Lake Martin.  Recently someone emailed me with a question regarding the new rule curve for Lake Martin and I thought I'd answer it here.
Q:  I recently read your article on the Lake Martin Voice site about the winter lake level going to 483 feet instead of 480 feet as in previous years. Lower down the page in your web site article, you have posted a link to the Alabama Power announcement made in April of 2015 for this new low lake level policy. In the Alabama Power news release article, it states the new low lake level is going to be 484 feet during the winter draw down time. It states also that the technical high lake level is 491 feet in that same Alabama Power April 2015 news release/announcement.
Please let me know what your final understanding is on the new low lake level height. You may want to clarify this subject on your site.
A:  The one foot difference is the difference between the unit of measure you use. It's a difference of "sea level" and "martin datum."  The new level in winter is going to be seven feet below full pool. That's for sure. Whether you call full pool 490 or 491 will depend on whether you call winter pool 483 or 484. Either way it's a seven foot drop. Most of the current technical Alabama Power papers refer to full pool as 491. However they also refer to full pool as 490 on their app – Alabama Power Shorelines. Full pool at 490 is what most everyone around here uses, so that's the unit of measure I use when I talk about full pool. Both are correct. And both yield a seven foot drop in the future.
Great question!
Interested in the current Lake Martin water level? Or Lake Martin area weather?  Also want to keep up with events from around the lake, places to eat, homes and lots for sale, where to shop, marinas around the lake, places to have fun, and more?  Check out the Lake Martin Voice app!
The Lake Martin Voice App is available at the Apple App store here: Apple Store Link

The Lake Martin Voice App is also available for Google / Android on the Google Play Store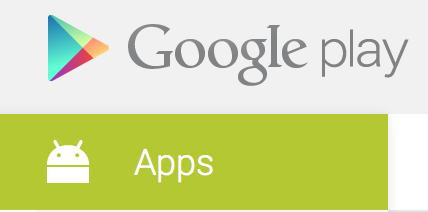 I am really honored to be a regular columnist for Lake Magazine.  They asked me to write about the future of Lake Martin and the new Federal Energy Regulatory Commission (FERC) license.  To read the article on their site Click Here, or feel free to read:

The wait is over.  We knew it was coming. That was made clear back in April of 2015, but until we got the real copy of the FERC license in our (digital) hands, we did not dare strut too much. Now we know the reality – for the next 30 years, as long as the Lord God sends enough rain, Lake Martin will only drop 7 feet in the winter as opposed to 10. Plus, we will have a chance to keep the tub full until Oct. 15 instead of pulling the plug after Labor Day.
We at Lake Martin can now settle back and confidently plan how the next 30 years will be. 30 years! That's practically a generation. I think the best way to consider this new license is to think about its long-term effects – effects that will come to bloom and blossom over a generation. As I have written previously, the new rule curve will only serve to improve Lake Martin and therefore our entire community and economy. This help, I think, seems pretty obvious to anyone that scans the new license.   For an article from the Alabama Power Company Shorelines blog about the new license click here.
As I review the new FERC license, the first thing to grab my attention was a mention of those previous. The original one for Martin Dam started in 1923 and lasted 50 years. The next period was a 40-year license that started in 1973. So we are starting only our third license. Martin Dam 3.0. When you put it like that, it makes the lake seem pretty young, but in reality, radical change has come here since the start of our last license in 1973.
Looking at the big picture, I would say that the biggest change agent since 1973 was the development of private property. Prior to 1973, there weren't many places on Lake Martin where you could own your own lot and home. Think about it – Russell Lands, the lake's largest private landowner and developer, had only recently started Willow Point, its first venture. Alabama Power, the other big landowner, had sold very few, if any, lots. In the 1970s, if you had a cabin on Lake Martin, most likely it was the short-term rental of an Old Testament Russell Cabin or you owned your home but leased the lot from Alabama Power.
When you're a renter, or at least a quasi-renter, there is little or no economic incentive to improve it.
As ownership spread in the 1980s and 1990s, so did the by products of ownership – stores, phone lines, garbage service and Internet. In the 2000s, it just kept going to include issues like environmental advocacy. Do you care as much about the water quality of a place that you rent casually? Or do you really start paying attention when you are an owner?
What new factor will play a big role in the next 30 years? It is hard for me to say. If I were forced to guess I would say it will be the rise of the Lake Martin investor. An investor can be someone that rents the property 100 percent of the time, or maybe a minority of the time. Yes, there are some owners that rent their properties out right now, but not that many when you compare us to the beach, etc. Why?
I think it is because of the relative novelty of the Lake Martin home ownership support industry. I don't think this is an actual term, so I will try to define what I am saying.
As uptown as Lake Martin has become in the last 15 years, we are still in our infancy of companies that help one own a home, condo or lot here. Remember that about 80 percent of waterfront homeowners are not living here full time. In other second home markets, like the beach or the mountains, there are plenty of companies that will do more than just come by and cut your grass. There are entire businesses dedicated to concierge services, such as checking on your home's condition every couple of weeks, or helping you light your hot water heater's pilot light, or filling your kitchen full of groceries so you don't have to shop before you come. Sure, these services might cost a bit, but for many people it will ease some of the worries of owning a second home that's three hours from their primary residence.
When something is easier to own, it creates more demand. More demand helps prices. Higher purchase prices mean more people will also want to rent from you. It's easier to rent your home when you have a concierge company that can help you winterize it when you need to, or change a bulb, or replace a sofa.
Will concierge companies totally change Lake Martin and usher in a significant number of Lake Martin investors? Who knows what will happen. But I do think that as Lake Martin becomes more popular in the next 30 years, we certainly will see more of them. And, I think that Lake Martin's competitiveness versus other second home markets will be largely determined by support industries and the like. Just as the rise of the homeowner was a huge influence on the second license period, the rise of the investor could well be a big factor in the third.
And by the way, for those that might be worried about over development ruining Lake Martin, take heart. There are oodles of restrictions that the new license puts on Alabama Power. Even if the power company were not committed to responsible stewardship of Lake Martin (which it is), the new license is very specific about the use of about every inch of our waterfront.
Whether you are a renter, owner, investor, worker, boater or just a fan of Lake Martin, the next 30 years will be fun. Lord willing, I can't wait to see how it will unfold!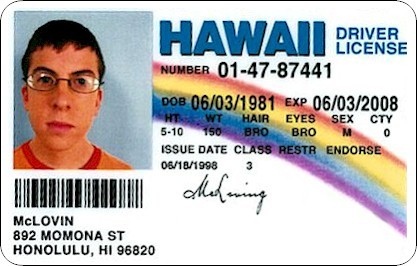 FERC has officially issued Alabama Power a new 30 year license to operate Martin Dam. This is great news, but we knew it was coming. If you have been watching this for a while, you know that Lake Martin was given the word back in April of 2015 that their application was approved.
When we heard the application was approved, we at Lake Martin were extremely excited, because it meant that the new water levels were approved. The new winter water low will be 483′ – a mere seven foot drop as opposed to the ten feet that we have had for a generation.
Also, we have a conditional fall full pool period. In English – that means, provided we have the rainfall, the lake will be full pool (490) until October 15, instead of day after Labor Day rule of old.
I highly recommend reading the actual license. It is pretty long, but it gives me a slight idea of the tedium involved in the process. As an unashamed bird nerd, I got hung up on the part about red cockaded woodpeckers for about 45 minutes. There are so many other parts of it that are really interesting that I plan to cover more deeply later.
If you would like to dig into the original, here it is: FERC LICENSE
Here's the press release from Alabama Power: FERC License for Martin
Here's an article from the Alex City Outlook: License Issued
Like I said, we knew this was coming, so it's not like it's a complete surprise. It's kind of like waiting for Christmas. You know it will finally get here, but when it does, you think, "Finally!"
If you would like to read more history about the water level at Lake Martin, please see this link, here's everything I have written on my blog since 2007: Water Level
If this has spurred you to buy or sell a piece of waterfront real estate on Lake Martin, please call me at the number at the top of this page. Or, you can email me here: Contact.
I am a full time realtor here at Lake Martin and would love to help out.