Archive for the 'Entertainment' Category
The Lake Martin Amphitheater is the place to be for 4th of July fireworks.  Like any good southern boy, I like to blow up stuff.   For several years I've tried to get this video, and now I finally have it.
I'd like to thank James Hart of Night Magic Display for walking us through the massive setup for this show.  And, as always,  I'd like to thank Russell Lands for putting on a great fireworks show.  For future reference, here's a link to the  Lake Martin Amphitheater.
Play the video below to see the fireworks setup up close!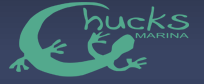 The website for Chuck's Marina on Lake Martin says it best, so let me quote:
"The Marina beckons boaters like a Key West dream, with brightly colored buildings ranging from deep turquoise to lime green.  It's a perfect place to dock and enjoy the lake view."
(The restaurant also serves a great pizza!) But PLEASE don't call me to place an order. Call Chuck's at 256-825-7733 to order pizza. If you call me, I will either try to sell you Lake Martin real estate or I will play a trick on you and say that you're the lucky winner of four free pies. Or both.
If you haven't been to Chuck's yet, it's a must-do on your next Lake Martin adventure!
If you are in fact interested in a Lake Martin waterfront home, lot, or condo, please call me at 334 221 5862 or email me on this form.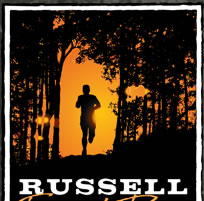 The Russell Forest Run is this Saturday Feb 27th.
 The 10k starts at 8 am.  10k is equal to 6.2 miles. $40 entry fee until feb 26th it is $50 the day of the race.
The one mile fun run starts at 9 am.  Entry fee is $10
You can pick up your packet at the Discovery Center in between Catherine's Market and Spring House on Friday afternoon  between 4 and 6 pm, or on Saturday morning from 6 to 7:30 am. Good luck, hope to see you there.
Lake Martin boaters may be interested that the Alabama Marine Police have answered 2 critical questions on the boat ban:
Which boats are banned? and: How will it be enforced?
Recently, the Alabama Supreme Court upheld a new law that prohibits certain boats from operating on Lake Martin, Lake Harris, and Weiss Lake.
Alabama Marine Police Captain Brooks issued this post on the Lakes Online forum to answer the questions:
"Now that the Supreme Court has made its ruling on the "3 Lakes Law" and with the recent round of posts on this forum regarding that law we thought it might be a good idea to provide an overview and update to our activities regarding this particular statute.
In a nutshell, the law prohibits the following on Lake Martin:
1. Any vessel longer than 30'6".
2. Any houseboat.
3. Any vessel longer than 26'11" that is capable of exceeding 60 m.p.h.
Category 1 and 2 can be "grandfathered" in providing the owner prove to the Marine Police Division that the particular vessel was in use on Lake Martin prior to July 1, 2006 or offered for sale at an adjacent marina or dealer prior to that same date. The vessel's owner is required to make application for a lake usage permit that is renewable annually and pay the corresponding fee.
When the law was originally challenged in Montgomery County Circuit Court the Commissioner of our department made the decision that we would not begin enforcement of the law until that particular challenge was decided. Once the law was upheld we began addressing several issues with the law that would make it more prosecutable in court. At the same time we were resolving these issues we had to develop the permitting process called for in the law.
Once we felt like we had the major issues resolved and our permitting process in place, we distributed the "grandfather" applications to all of the marinas on Lake Martin and then began routinely making enforcement contacts of boats affected by this law.
To date, we have issued approximately 24 warnings, which we are required to do by law on the first offense. Of those 24 vessels, 22 were found to be eligible for "grandfathering" by our officers. We issued the first offense warning to the boat operator and gave them an application for Lake Usage Permit.
As of this writing our office in Montgomery has received 14 applications and so far we have issued 6 Lake Usage Permits for Lake Martin.
Over the Labor Day weekend we also ran radar in an enforcement capacity for the first time. The fastest boat we clocked during that weekend was found to be traveling 43 m.p.h.
From our point of view, this particular law is going to have a slower impact than some people might expect. For example, a great many of the "big" boats that you see on the lake are going to meet the "grandfathering" requirements. Boats up to 26'11" in length can still pretty much travel as fast as they want as long as they are not endangering themselves or other boaters. A 26-foot boat traveling 55 m.p.h. looks a lot bigger and faster than it actually is. Some of what gets reported to us with the speed issue is mistaken identification on the part of the complainant.
That being said, though, we did notice a drop-off in the larger "go-fast" type boat and the few that we did stop were either visiting from another state or had just purchased the boat and was not aware of the law.
We look to increase our enforcement in the coming months particularly in regard to the boats that should be grandfathered but don't display the Lake Usage Permit Decals. We are maintaining a database by registration number of the boats that have been warned and if we see that boat a second time without the permit then a citation will be issued. If you have a boat that you feel meets the grandfathering requirements, you can pick up an application from any marina on the Lake or from our office here at Wind Creek State Park."
Thanks, Captain Brooks, for the clarification. If any reader has any questions about this law, I encourage them to contact the Marine Police at:
DISTRICT III HEADQUARTERS
126 Marina Road
Alexander City, AL 35010
256-329-2268
1-800-432-7389
What do you think? How will this affect boating on Lake Martin?  Please leave a comment in the "Leave a Reply" section below.  If you can't see that section, just click on the word Comments and let us hear what you think.
Here are pictures of the exact locations for the anchor buoys to tie up your boat for the upcoming Alan Jackson concert at Aquapalooza 2009 at Lake Martin, Alabama.
When: July 25, 2009
Where: Here is a google map to Sinclair's Restaurant on Lake Martin, Alabama. But please note you can't get there by car.  You can only boat up to this free concert. That's why they will have all the anchors out.  The nearest boat ramp is on the north west side of Kowaliga bridge – directly across from, and in plain view of, the stage on the south west side of Kowaliga (aka AL Highway 63) Bridge.
How Much:   FREE
More info: My Alan Jackson Aquapalooza Lake Martin post has more info and links.
What else: Alan Jackson himself has said that they are filming for a TV show I think on CMT so – will you get discovered?  Also there is supposed to be a dancing barge, and swimming area.
Yep, you heard it right.  The organizers of Aquapalooza 2009 are building a stage on the edge of Lake Martin for Alan Jackson.
And the only way to see the concert is on the water, by boat.
It's an all day event on Saturday, July 25, with music starting at 11:30 AM and Jackson headlining at 6:00 PM.  Since safety is an issue with an event this size, the concert will be over before dark.
According to The Wetumpka Herald, the stage will be built at the water's edge, over on the western side Kowaliga Bridge near Sinclair's Restaurant. There will be a swimming area and dance platform directly in front of the stage.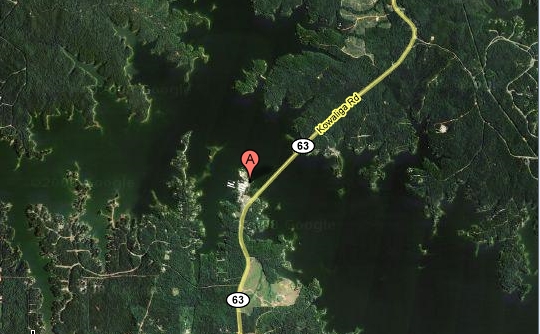 Click here for a Google map of the Aquapalooza 2009 Lake Martin location.
If you want an upclose view of Jackson, get there early (boats can begin "rafting up" on Friday at 2:00 PM Central).  And please, have at least one sober driver and one sober first mate per boat.  The driver will need to be alert to maneuver, and the mate will need to be the extra set of eyes and help fend off other bumping boats.
There will be mooring buoys with lines in Kowaliga Bay. Attendants on Sea-Doo® watercrafts will direct traffic and helping with boat mooring, and a shuttle service will help you to and from your boat.
Questions about this concert?  Here's a link to the offical Aquapalooza 2009 website FAQs.
Have fun and be safe.
Lake Martin Voice is proud to give the Reader of the Month award to Robert M for his timely, well captured pictures of Elvis' performance at Jim's Bait Shop on Highway 50 on July 3.
Knowing what a huge fan I am, Robert M acted fast on Friday when I sent out this post about The King's upcoming appearance.  When I realized I could not be there in person, I sent out an impassioned plea for anyone to take some pics or video.  Al Gore's "internet" did the job, spreading the word far and wide.  They say that Twitter has proved its chops with the Iranian voting scandal, but I say that Elvis at Jim's Bait Shop trumps that.
Elvis is patriotism in a white jump suit.
I bet he was singing Burnin Love right here.
The King.
On behalf of all Lake Martin Elvis fans, thanks to Jim's Bait Shop for making this happen.
If you would like to see a slideshow of these, click here.
Do you have any pictures of Lake Martin: wildlife, scenery, people? Add them to the I Love Lake Martin group on Flickr.  It's free to join, and fun to share photos.
Or do you have any ideas or submissions for stories? If you do, send them to me on my contact form, and you could be the lucky recipient of the next ROM Award.
One of the great things about working around Lake Martin is that occasionally you bump into some really crazy folks. The other day I met Kyle Walton and a bunch of his buddies who are professional wakeskaters and /or wake boarders.  Something.  They were featured in an issue of Lake Magazine several months back.
Anyway they are gallivanting around the country making videos.  They have these gas powered winches that reel in hundreds of feet of ski rope, which allow you to wakeskate / wakeboard in places that you can't get a boat, if you are talented yet insane.  They are nuts but they are pros.  Don't try this at home.  Sorry for my poor video quality, if you want some better views, go to their site.
Do you love Lake Martin?
Why not subscribe to my email feed (enter your email in the box at the top left margin and click subscribe), or RSS feed, so that you don't miss out on future posts from Lake Martin Voice? It's free, low hassle, and no spam. I promise. Just Lake Martin real estate and related info.
To continue the post I did yesterday on Lake Martin's  Deadening Alpine Trail, I wanted to include these photos of the Cherokee Ridge Trail.
The Cherokee Ridge Trail is also maintained by the (duh) Cherokee Ridge Alpine Trail Association.  Its trailhead is on the Scenic Overlook, on Overlook Drive off of Highway 50, just east of Martin Dam.  It's kind of near Ghost Hollow and Whiskey Ridge if you know where they are.
The Scenic Overlook offers stupendous views of Lake Martin, looking west, all the way to Kowaliga Bridge, with a little bit of a vision to the south (Martin Dam) and the northeast towards Chimney Rock. If you ever want to get a sense of the VASTness of Lake Martin, head here.  Take a picnic, there are lots of little tables and lots of paved parking.  From there you can drive down to Martin Dam (if the road is open) and check out the Dam close up.
The Cherokee Ridge Trail is actually a system of trails. There are 3 that can be accessed here, The Cherokee Ridge Alpine Loop, The Chimney Rock, and the Kowaliga Bay Trails.  Depending on how you hike it, you can take a 1 mile up to 7 mile hike.
The trailhead is similar to the one on Deadening Alpine Trail in that you have a little sign in box and can borrow a staff if desired. Be sure to sign in so that they have an accurate count of visitors.
As on all trails, please be careful and proceed at your own risk. This particular trail gives spectacular views, especially in the winter and fall when the leaves are changing colors or have no leaves so you can really see the water.
Related Post:
Yesterday I was showing homes for sale in a Lake Martin neighborhood called The Harbor.  It is a development that is about eight or nine years old.  It is located off of Overlook Drive, just east of the Martin Dam, off of Highway 50.
I was through around 6 PM, and the sun was starting to set.  The air was cool, not very humid, basically it was perfect weather.
As I was leaving, I decided to stop by the trailhead of the Deadening Alpine Trail.  It is a 3.6 mile loop trail and part of the Cherokee Ridge trail system of Lake Martin.  This system is maintained by the Cherokee Ridge Trail Association.  The trail runs over land owned by Alabama Power.  The trailhead itself is accessed by going into the neighborhood of The Harbor, then taking a left on Long Branch.  The drive to the parking lot is accessed off of Long Branch Drive:
There is a little parking lot just for this trail:
Here is the trailhead, they even have little bamboo staves with "Deadening Trail" written on them for you to borrow:
Anyway the trail is beautiful, a real gem for Lake Martin, a great activity if you have never done it.  I am embarrassed to say I have never tried it before yesterday, as many times as I have driven by it.  The next time my family is with me, I think we will do the whole thing.  I encourage everyone to become a member.
Have you ever hiked any of these trails? Any tips for the rest of us? If so please comment below.
Related Posts:

Cherokee Ridge Trail