Archive for the 'Lake Martin Area Info' Category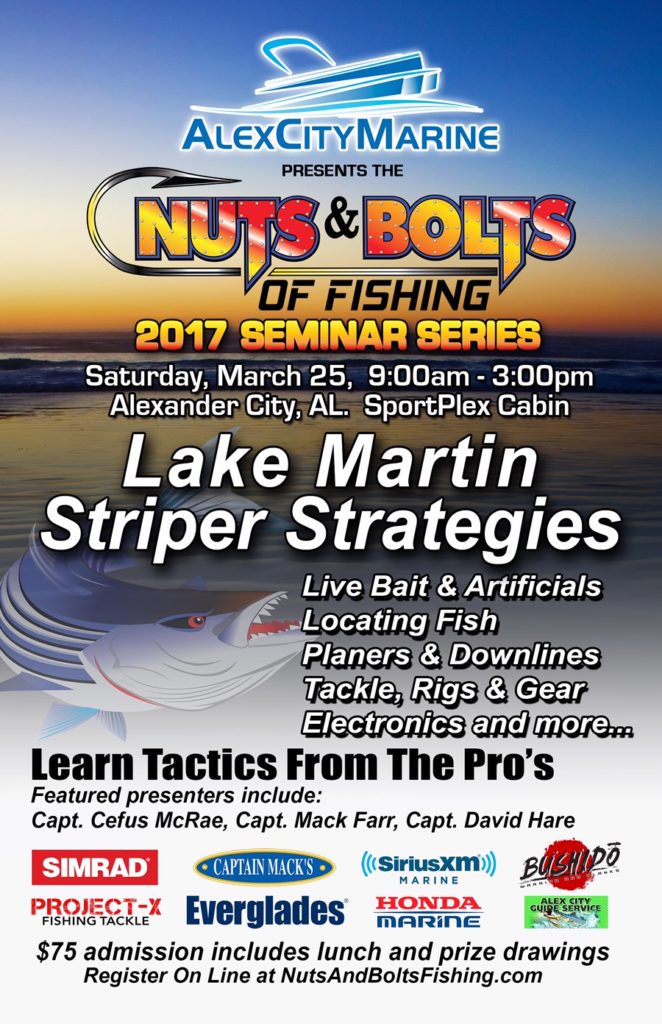 The Nuts & Bolts of Fishing Seminar – Springtime Striper Strategies on Lake Martin on Saturday, March 25 is a full day live, interactive seminar focusing on targeting and catching stripers this spring.
Nuts & Bolts of Fishing seminars provide the 'nuts and bolts' of what anglers want to know and need to know to become more successful on their regional lakes and reservoirs. This event will highlight striper fishing on Lake Martin.
The presentations include:
Getting the Most from your Electronics
Tackle, Tactics and Rigs
Locating Fish
And more – plus there is a Q&A session with the Pros at the end of the day.
Admission is $75 and includes lunch and prize drawings.
Location is the SportPlex Cabin at the Bailey Sports Complex in Alex City.  Click here for directions. Saturday, March 25, the doors open at 8:30 a.m. and the event takes place from 9 a.m. to 3 p.m.
I don't have a fishing boat and mostly fly fish for the striped bass here on Lake Martin. However, I am always curious about how the bait fishermen and those who use conventional tackle go about it. I asked Capt. McRae a couple of questions that I think you might like.
Q: I have heard that the first step in finding striped bass is to find the bait. Do you agree?

 

Striped bass are a nomadic fish. They don't have a 'home', like largemouth bass.   Instead, they follow the kitchen. Stripers have to eat a lot because they are always on the move.   So, yes…find the kitchen, and the stripers won't be far away. But finding bait doesn't always mean there will be stripers ready to eat.  Obviously there has to be lots more bait in the lake, compared to the striper population…otherwise, they would eat it all up in a few days. So another way, especially in the winter and early spring, to locate actively feeding gamefish is to look for the birds. Seagulls cannot dive under water to get food, like loons for instance. They depend on stripers to push the bait to the surface for easy pickings by the birds. Locate whirling, diving seagulls and you've found the mother lode.

Q: I am mostly a fly fisherman. Will your seminar be covering any tips that I could use?

 

The content would definitely be beneficial. We don't necessarily have a full length presentation on fly fishing, or specific flies and streamers to use but…. the same techniques we use for pulling planer boards can work very well for the long-pole angler. Fishing on an overcast day in the winter, when the fish have the freedom to be anywhere in the water column, will keep the fish close to the surface for the fly angler. Sinking lines and streamers that mimic herring or shad will work really well. The key is locating them. And location is exactly what Capt. David Hare will be sharing. Stripers will come from great depths to take a fly, but they have to know it's there, and they have to be ready to eat. Fishing the upper Tallapoosa in the spring where the water is only 6 to 10 feet deep is a prime example of a great place to fish. And it's the same places we pull planer boards. The baits behind the boards are only a few inches to a foot deep and the stripers will explode on them. It's quite a sight. We also throw a lot of small bucktails for stripers on Lanier and Hartwell. When they are zoned in on small shad or threadfin herring, we use crappie minnows and small bucktails. Essentially matching the hatch. We do a lot of fly fishing on Lake Lanier in the winter and early spring using those same tactics and it's extremely fun and can be very productive.
This sounds like a great way to learn more about striped bass fishing here on Lake Martin. And it's perfect timing for the Spring!
Register online at NutsandBoltsFishing.com.  Seating will be limited, so be sure to sign up early!
Questions? Contact Capt. Cefus McRae at 404-402-8329 or [email protected]
If you are curious about old cabins around Lake Martin (some maybe from the 1950s as advertised above) you are not alone.  Here's a question one of my buyers emailed me the other day:
Q:  We have been renting houses on Lake Martin for years.  This past weekend we took a long boat ride looking around.  We saw several old cabins that looked unused.  Just curious as to if these ever go up for sale?
A:   Thanks for the email.  That's a great question.  I see old cabins around Lake Martin all the time, too.  Most (99%) of the time there is a reason for it.  Like, maybe it's an old family cabin and they can't decide what to do about it.   I can't blame them, because it is hard to give up on generations of memories!
Or maybe the person has decided to hold on to it in order to get more when they sell in the future, but doesn't want to fix it up.  I can't blame homeowners like this, either. Historically, Lake Martin (like most waterfront real estate markets) has had very high appreciation over the long term.
Or, maybe the owner would sell it but they have a crazy high price in mind (this happens a lot).  Honestly, I can't relate to home owners like this.  I know that your home is "one of a kind" – but people will compare to others.  When buyers come to Lake Martin, they typically will walk through seven or eight homes per visit.  This is after whittling down a list of twenty they found on the web.
My rule of thumb is, if they want to sell it, it would be on the market.  These type of cabins get calls, emails, and letters from people all the time (mostly agents) that want to buy it. They are presented with many opportunities, so if you as a buyer contacted them, you will likely be joining a long list of interested parties.
A more likely scenario happens when home owners call me and ask what I think their Lake Martin property is worth.  At least those folks are considering selling, but not always. With a second home market like Lake Martin, you're dealing with buyers that don't "Have" to buy, and sellers that don't "Have" to sell.  That makes it kind of unique.
Does Lake Martin Area Association of Realtors (LMAAR) have ALL the listings for Lake Martin or are there some listed through realtors that are not on that site?
Several months ago I had a potential client ask me the question – "Where are Lake Martin homes listed for sale?" He told me that he and his wife were constantly looking (more looking than anything) for a home to purchase at Lake Martin. They checked the LMAAR website several times a month to look.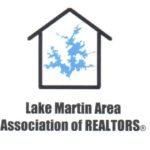 LMAAR has 99.5% of all properties that actually sell on the Lake.  If you look on the Montgomery Area Association of Realtors (MAAR) website you'll see 10 to 20 at any given moment but all of them are also listed on LMAAR.  Occasionally there will one on MAAR that is not on LMAAR, thus my < 100% number.  All of the agents that are serious and full time about Lake Martin (like me) live and breath the LMAAR MLS.
To help my clients I can set up an account on my LMAAR MLS feed.  Click here for the link.  It is not public and no one else will see it.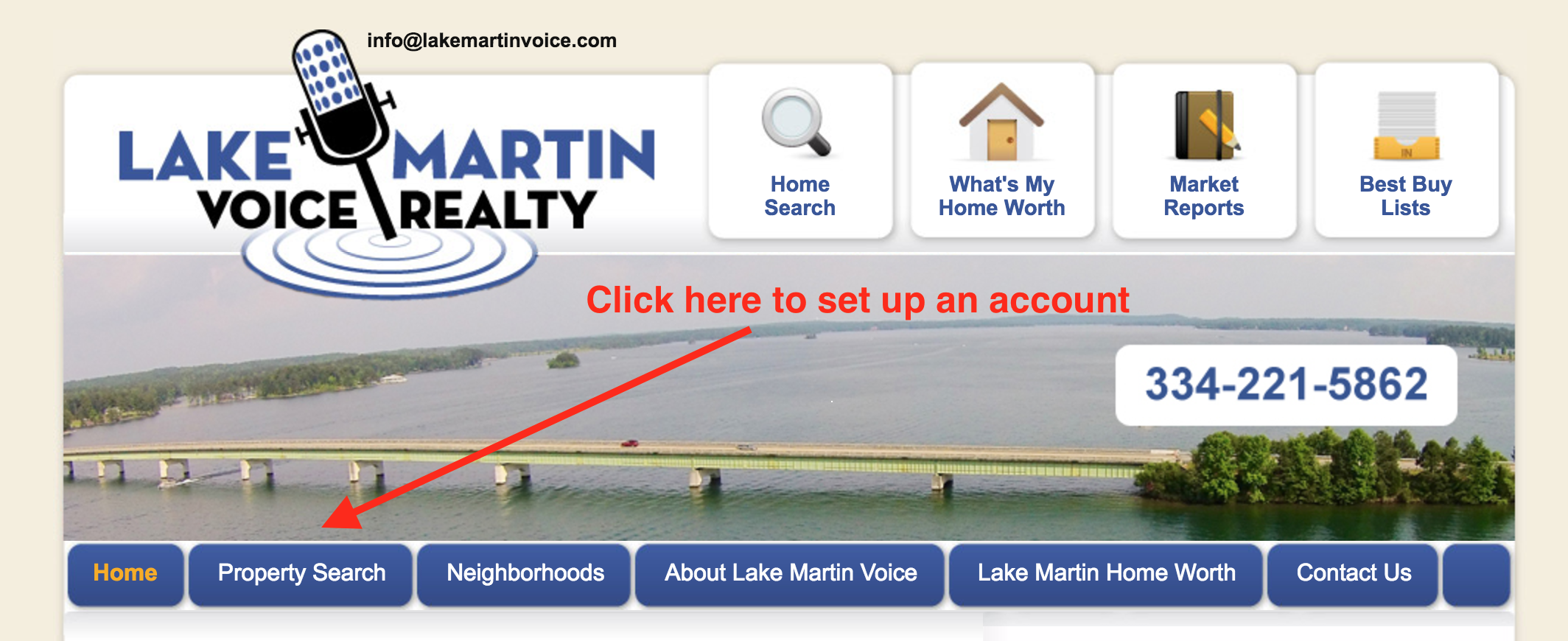 Setting up your account will help you save the properties you have seen and share feedback with your spouse.  It can also be set up to auto alert you by email when something pops up in your area and price range.  If you aren't interested in registering, no sweat, but some folks like to be alerted so they don't miss anything, and properties in some Lake areas are going fast these days.
My name is John Coley and I would love to help you find your Lake Martin home.  Give me a call at 334-221-5862 or contact me here or email me at [email protected].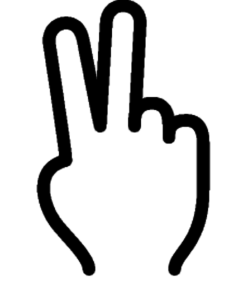 Have you heard the news? We are excited to hear that two cool businesses are coming to downtown Alexander City.
You are already familiar with one of them – Lake Martin Pizza. Its current location in Dadeville will remain open. They have signed a lease on a Broad Street location in downtown Alex City for their second location. We can't wait!

Lake Martin Pizza is known for their New York style pizza, fresh local ingredients and great service! One of my favorite pizzas at Lake Martin Pizza is named Kira's Favorite.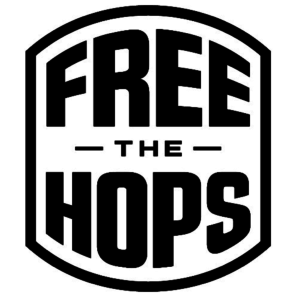 If you love craft brew beer like I do then the second new business to downtown Alex City will be one you will be excited about! Fermenter's Market on the Green will be opening soon.
Sylacauga is the home to Fermenter's Market at the Rex. So if you have been lucky enough to have visited that location you will have an idea of what to expect in Alex City – an excellent selection of craft beer, great wine and your favorite cocktails.
Click here to read the article from the Alex City Outlook for more information.
To stay in the loop about all things Lake Martin be sure to download the free Lake Martin Voice app!
Would you love to live on Lake Martin and near a golf course?
Check out the waterfront home I have for sale at 452 Locklear Drive – it is only a five minute drive (pun intended) from Lakewinds Golf Course.
This contemporary Lake Martin home is great for a large family or lots of friends – four bedrooms, three bathrooms, two living rooms, two fireplaces, a screened porch, year round water, gentle slope lot, boat lift, boat ramp, covered dock with a cool slide, covered gazebo – the list goes on and on.
Watch the video below for a quick tour of 452 Locklear Drive.
Are you familiar with Lakewinds Golf Course? Lakewinds is a public, old style golf course owned by Alexander City. It is located five miles east of downtown Alex City – click here for the google map link.
Watch the video below for a quick aerial tour of Lakewinds Golf Course.
Golfers are welcomed 7 days a week – call 256-825-9860 for a tee time.
For more info on 452 Locklear Drive, contact Listing Agent John Coley at the number at the top of the page or by clicking here or email me – john at lakemartinvoice dot com.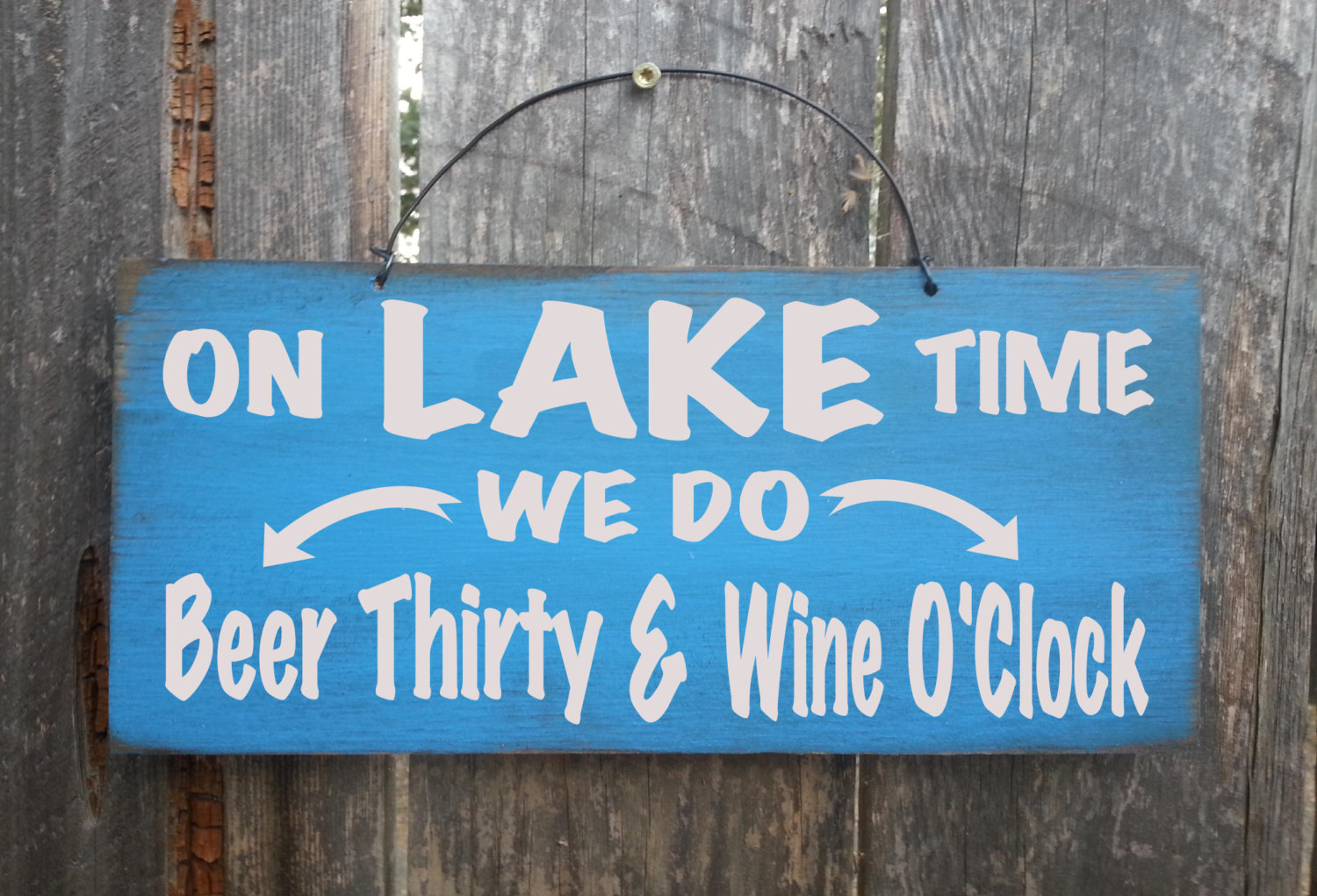 The State of Alabama requires a certain amount of education before one can sit for the real estate licensing test. One huge part of the licensing education is a discussion of professional liability. The training includes a seemingly constant refrain that the potential agent should always quote sources and encourage consumers to consult an attorney. When I took those courses, I often wondered; if we are steadily telling people to consult an attorney, why do they need an agent?
The answer is a wise one: Let lawyers practice law, and let agents stick to real estate.
As such, I would encourage the reader to consult an attorney on all of the matters below, as I am just a real estate agent. Not a lawyer.
With that disclosure out of the way, I would like to talk about subjects that sometimes cause confusion when buyers and sellers negotiate a real estate contract. In Alabama, the law says that everything is negotiable. There are no standard terms or standard rules.
I will say that, from market to market, we do find that local customs prevail. I find it interesting that even in the same state there are varying degrees of "normal." Agents from other areas, such as Montgomery, Auburn, Birmingham or even the beach, show property here at Lake Martin, and sometimes, even present offers. When that happens, there is usually a frank discussion between agents to identify the parts of a contract that might be different in each region. Even when both agents are from the lake, a clear understanding of all the contract terms is paramount. I will attempt to touch on a few parts of the sale that might possibly be confusing.
One important part of a real estate transaction is figuring out when the buyer actually takes possession of the real estate purchased. In the case of a lot purchase, it is really no big deal. Usually, the seller has little or no property on site; therefore, there is nothing to move. But what about a home purchase?
In this situation, buyers and sellers can agree to just about anything. Two possibilities are: 1) buyer takes possession at closing, or 2) buyer takes possession, say, two days after closing. I have seen cases where the seller doesn't move out, but instead rents back from the buyer for a month.
Admittedly, around Lake Martin, closings like that are pretty rare. That is understandable, as most buyers use the properties as vacation homes and are looking forward to vacating as soon as possible. In many a closing, the buyers drive up to the closing attorney's office in a U-Haul, loaded to the gills and ready to move and hit the water for some fun.
Sometimes, sellers might want to wait and not give possession until after the actual closing. They might think, why should I move all of my stuff out before I am absolutely sure that I will get my money? I can see their logic, but the same could be said by the buyer. Why should I give them my money when they haven't even started moving out yet?
The point is this: Be sure to read the contract and negotiate based on your preferences; however, I would guess that 95 % of the time, possession is given at closing here at Lake Martin. Maybe this gets back to the high second home rate in the area. Maybe it is because, many times, furniture is involved, and that cuts down the burden of moving.
Speaking of furniture, that's another area of the contract that sometimes causes confusion. I get a lot of buyers that ask a common question when walking through homes, "Is the furniture included?"
Again, it pays to be really specific. As a buyer, if you can't imagine finding a kitchen table more perfect for your family, go ahead and write it in the contract. If you are the seller, and you know that no matter what, there is no way you can part with your MeMaw's antique rocker, it is wise to specify it as excluded in the contract.
Exclusions can work on the buyer side, too. I have had a few buyers say, "they better be sure to get that junk in the yard out of here," and we have had to write it in as an exclusion.
One last word on furniture and any other personal property: Consult your lender on the wording here. Some underwriters have major objections to seeing anything, even refrigerators, included in the real estate contract. Other loan underwriters don't mind, as long as you state that they are adding no value to the real estate purchase. Check before you write it up.
Surveys are another example of possible confusion. I have had agents tell me there is a law in the State of Alabama that says all sellers must provide a survey. That is incorrect. In fact, most brokers' contracts are written in such a way that you have to check a blank to stipulate who will pay for a survey, buyer or seller. Again, consult an attorney to be sure you understand the contract.
Did you clean up after yourself?
If you are a seller in the home transaction, is there a clause in the contract that addresses the cleanliness of the home? If you are the buyer, is this a high priority? If so, make sure you have some language in the contract that covers it. Also, maybe you had better schedule a walk through before closing, so you can make sure the contract was followed. There are many definitions of "clean," so in my opinion, it is difficult to address this in writing.
When I am advising sellers on this subject, I ask them to go overboard. I have never seen a buyer complain that a house is too clean. The main point here is that nothing is standard. Sellers are not required to dust the first bunny. Put it in writing.
Those are just a few areas of the real estate sale that might cause potential misunderstandings. To find out more, talk to your real estate agent, and yes, consult an attorney.
Note: I originally published this article in my monthly column in Lake Magazine.  I am proud to write about Lake Martin Real Estate for Lake Magazine.
Don't tell anyone, but a few weeks ago I played hooky from work.
I fished with Drew Morgan of East Alabama Fly Fishing. We floated the Tallapoosa River, just above Lake Martin.We put in at Horseshoe Bend and floated down to the boat ramp at Jaybird Landing. He took me down on his boat, which is perfect for fly fishing like this.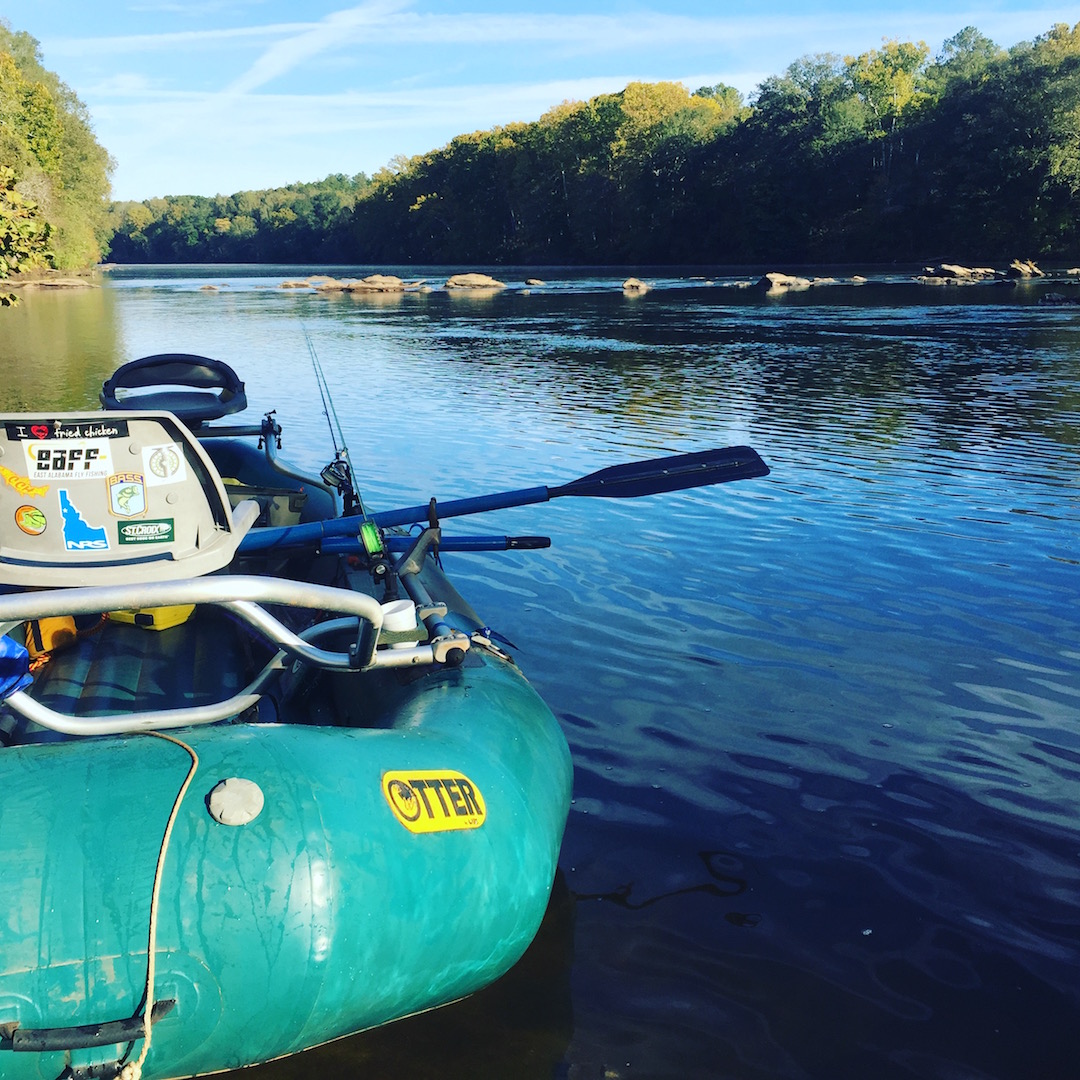 It was a beautiful day! The weather was clear and warm for October. The Lake Martin area is suffering a drought, so river levels were low. The flow was at about three feet when we started. Low, clear water makes fishing a little tougher, and we had to get out and drag the boat over a spot or two.  But other than that, it was picture perfect!
We caught a few spotted bass, a few redeye bass, and several bluegill. White poppers seemed to be the most popular fly of the day. I had to catch my breath when I saw a big (fifteen pounds or so) striped bass cruising the shallows by Jaybird. We were trolling a "Game changer" fly at the time, which I thought might incite a strike. No dice. In hindsight, I sort of wish I would have pulled in the line and cast in his general direction. At the time, however, the fly was trolling and tracking to go right by his line of travel, so I let it go. Seeing a big fish like that sometimes makes me freeze up!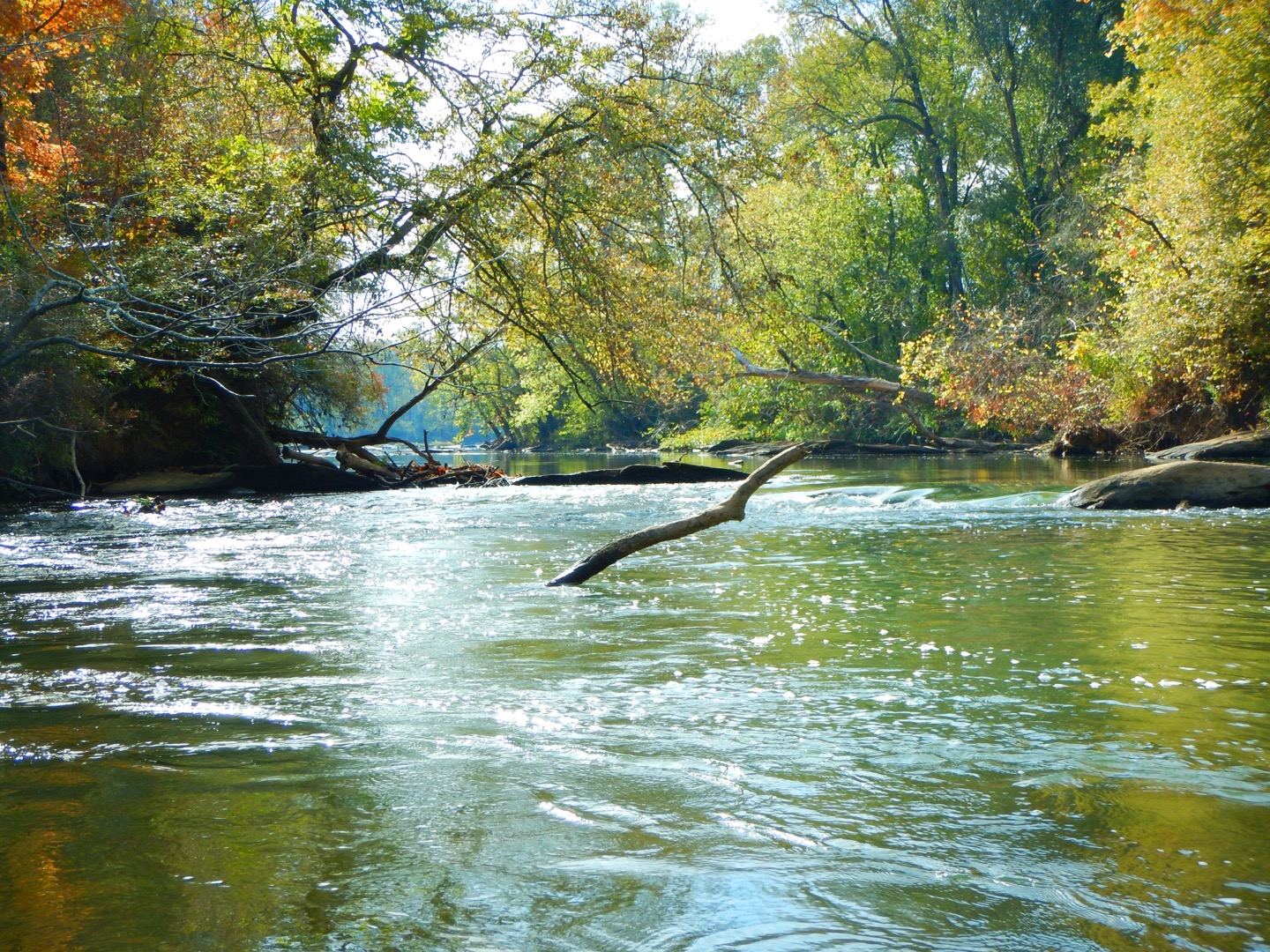 Very few people who visit Lake Martin realize what a beautiful treasure the Tallapoosa River is. The Tallapoosa is what is dammed to create Lake Martin, so if you follow the lake north, you'll hit the River. I can't really blame the lack of knowledge, because even though I grew up here, I didn't realize how cool this area is until I was old (>30).
If you'd like to learn more about fly fishing, spin fishing, or drifting the Tallapoosa River,
CLICK HERE
to contact Drew.
If you like to fish from your own canoe, kayak, inner tube, or rubber ducky,
SAVE THE DATE of

May 13

.
Drew and I are teaming up for a river bass fishing tournament to benefit a local charity. More details later.
For now, enjoy these pictures that Drew took on Monday. That bass with the bulging belly – it was full of crawdads. Plural. It was so stuffed you could feel their hard exoskeletons through the fish's skin. When we looked inside its mouth you could see crawdad antennae poking out of its gullet. It was freaky!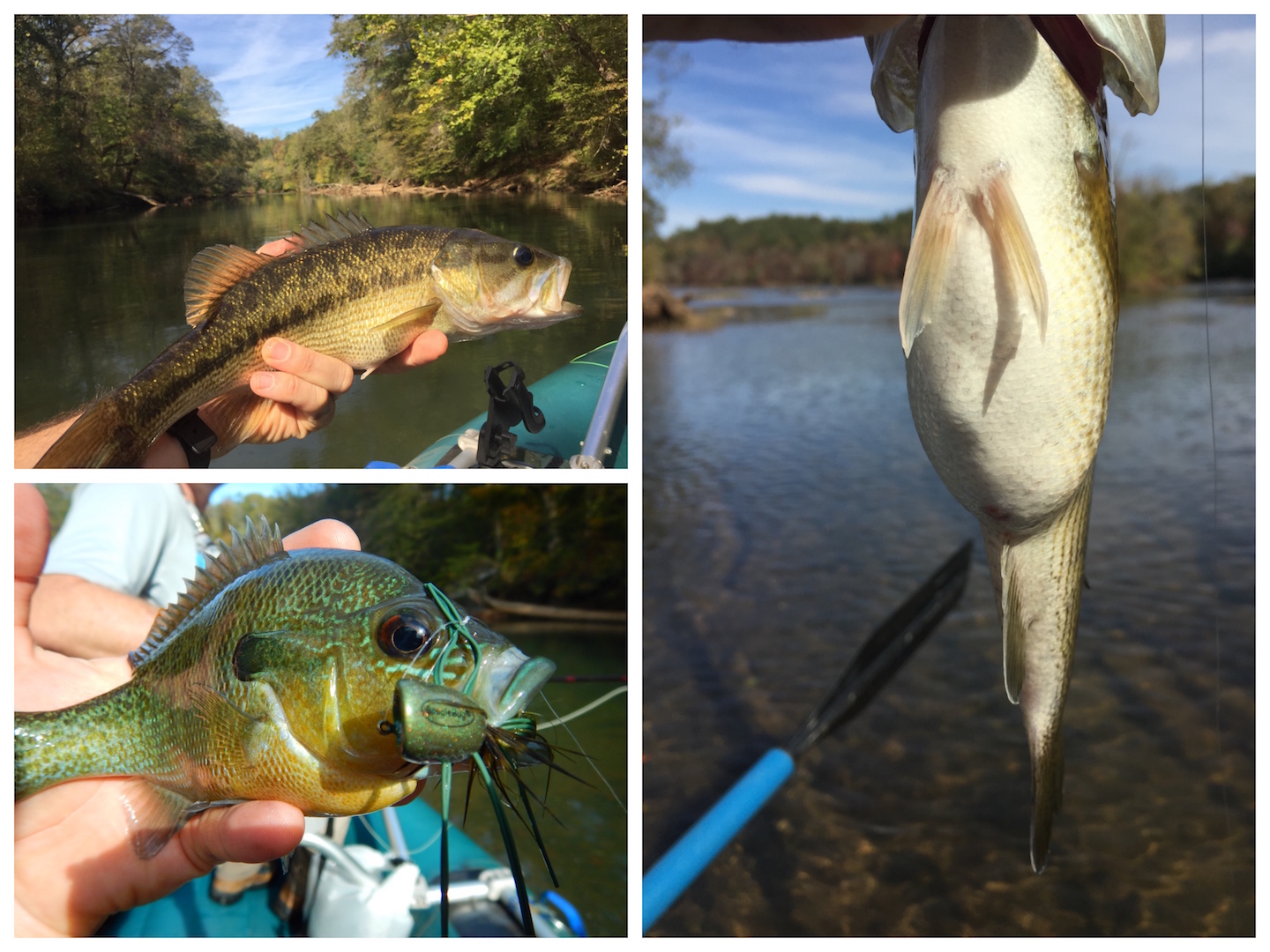 Earlier this summer I took a little video footage of Lakewinds Golf Course at Lake Martin with my drone and thought it would be a great time to share the video with you.
With the weather being so mild it is a nice time of year to be on a golf course.  Lakewinds Golf Course is a public golf course owned by the City of Alexander City.
It has a nice layout around the Lake and is regulation length 18 holes.  Lakewinds is open 7 days a week from 7 A.M. until dark.
Lakewinds is located about five miles east of downtown Alex City and just south of Hwy. 280 – the address is 95 County Road 40, Jacksons Gap.
Lakewinds Golf Course Google Map
Make your tee time today by calling 256-825-9680.
If you would like the best app for Lake Martin, Alabama, complete with events, eats, home search, and landmarks, please see my Lake Martin Voice App. It's free! Just search "Lake Martin Voice" in the app store.

Right now is prime hiking time around Lake Martin.
We've had a really hot and dry autumn, but the temperatures are finally getting right to hit the trails. The other day we Coleys headed to one of the CRATA trails.  It's the Deadening Alpine Trail.
It sounds pretty severe but it's actually a really nice hike. The trailhead and parking area is located just west of the entrance to The Harbor subdivision on Overlook Road. The trail transitions from a red clay and pine tree stand to a deciduous forest with mountain laurel and rhododendron that makes you realize you're on the southern end of the Appalachian Mountain Range.
The trail takes you up and over a ridge that you have seen a million times by boat if you have visited Chimney and Acapulco Rocks. In fact, the coolest part of the hike is when you hit some big boulders that are pretty high up from the water that look straight across to Lake Martin's most infamous landmark. You can hang out on the rocks and get some selfies, or try and squeeze through the Needle's Eye!
We just fooled around on those rocks for a while and then hiked back in time to catch some football on TV. It was lots of fun.
If you'd like to learn more about Cherokee Alpine Ridge Trails, click here for their website. They are a great nonprofit that maintains many miles of trails around Lake Martin.
If I can help you look for waterfront real estate in The Harbor, or anywhere else, please call me at the number on the top of this screen or CONTACT ME HERE.
Here at Lake Martin we don't have a huge mosquito problem. However, they are out there, and a few factors in the last several years made me want to write this blog post.
First of all, mosquitos have been in the news here lately as carriers of some viruses and sicknesses.  Secondly, there have been some pretty cool advances in treatment methods that weren't around a few years ago.  The cost of professional treatment has come down so low that it's difficult to justify doing it yourself.  Lastly, I've had buyers ask me about it.  That factor alone is enough for me to let me know I should write about this!
And yes, I know I'm writing about this in November.  But here at Lake Martin we are still easily in the 80s.  I even had some friends of mine that were bitten while out Trick or Treating last week.
I'd like to introduce the Mosquito Authority.  It's a great local company that is owned by some friends of mine.  They can help control mosquitos around your Lake Martin home.  Be sure to watch the video above to learn more about their services and see them in action.
They are based out of Montgomery but have been expanding to Lake Martin lately.  I caught up with them the other day when they were treating a home in the Blue Creek area.
Here are a few more Frequently Asked Questions:
Q.   Is the mosquito treatment safe at Lake Martin?
A.   Yes, because of our targeted application, it goes and stays where we put it.  By the time the product begins to wear off, runoff is minimal.
Q.   Is the spray safe for kids and pets?
A.  After the spray has a chance to dry in about 15 minutes, it is perfectly fine to let your children and pets run around.  We don't spray the grass, but we focus on where the mosquitos hang out.  They frequent your trees and shrubs.
Q.  How often do you spray a home?
A.  We recommend spraying every three weeks.  The first spray will make a huge difference. The second one helps to break the life-cycle.  After that, it is more of a maintenance thing.
Q.  How long does each spray last?
A.  Our product is very durable.  It can last up to three weeks, even if it rains.  We only spray during dry conditions and after it dries, even rain doesn't have much effect.
Q.  How much does it cost?
A.  It depends on the size of the yard, but you have options.  You can choose to pay per spray, you can pay for the season package with 2 payments or to save the most money, you can pay for the whole 10-spray season in one payment.  There is no commitment or contract.  You can stop service whenever you want.  For 2016 the full season price was $525, the 2 payment plan was $285 and the monthly rate was $62.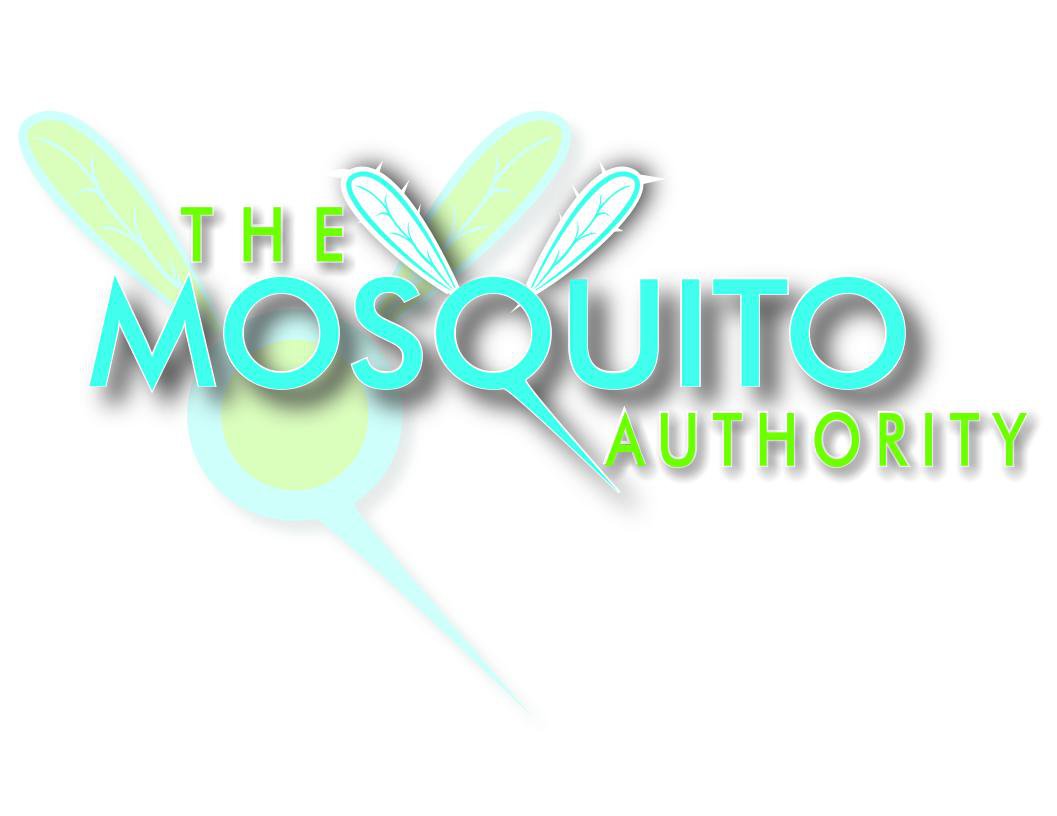 The Mosquito Authority can be reached at 334-648-0936 or find them on Facebook at The Mosquito Authority of Alabama.